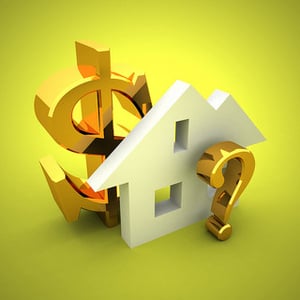 Some people like to consider what some of the worst-sounding words in the English language are. While many would say moist is the most cringe-worthy word in our language, we've got to say that mortgage is right up there with it. The sound of the word is one thing, but the connotations that comes with it are another.
No homeowner or investor likes the word mortgage. As burdensome as it can be, however, it's not something that real estate investors should neglect. Paying attention to mortgage rates can offer prime opportunities for investors to make the most out of their properties — both with potential purchases and existing rental properties.
While financing for an investment property can be quite different for investors, the mortgage rates still matter. If not for investors personally, they do affect the state of the market around us, which can affect buying and renting trends.
What Are the Rates?
As buyers are returning to real estate for the busiest time of the year, mortgage rates did see a slight spike in April, with the exception of 5/1 ARMs and 30-year jumbo loans. Even with these increases, however, across the board mortgage rates of all loan types have not risen about 4% this year.
Consider Refinancing
There are a lot of factors at play when making the decision to refinance — whether it's for your primary residence or an investment property. Refinancing can ultimately help you pay down your existing mortgage(s) more quickly with a newer, lower-interest loan. If you intend to keep (or live in) a property for the long-term, this may be a good option for you.
USA Today recommends a few tips for refinancing:
Make the new loan equal or less than the number of years remaining on your current mortgage to avoid paying more interest in the long run.
Get an estimate of all other costs including title insurance, appraisal and closing fees. Determine how long it will take for you to recover from these refinancing costs.
Reconsider if your break-even point is projected beyond 2 years time.
Whether or not refinancing is the right option for you and your investments, if there was ever a time to look into it, it's now.
What About Alternative Lenders?
Non-banking lenders are on the rise. According to the American Enterprise Institute:
Since November 2012, the large-bank share has dropped from 61% to 33%, a move of 28 points, including a 1.2-point drop in February, a dramatic decline that has been met point for point by a 27-point increase in the nonbank share from 24% to 51%. Large non-banks and other non-banks have participated equally in the increase, accounting for 14% and 13%, respectively.
As big banks shifted to lower interest rates at the cost of higher lending standards (avoiding risk by lending only to the most trustworthy applicants), non-bank lenders bucked the trend, opting to take more risks in their lending. Time will tell how these non-bank lenders will far, but many consumers are turning to alternatives for financing their homes and properties.
As burdensome as mortgages as can be, real estate investors should take the time to explore their options and strategies when it comes to mortgage management. Otherwise, prime opportunities to make the most out of investing in real estate may pass you buy.
Are you considering refinancing in the near future? Share your perspectives on current mortgage rates in the comments.
Download You Copy Of our 42-Page e-Book on
How to Successfully Buy Real Estate Across The Country!