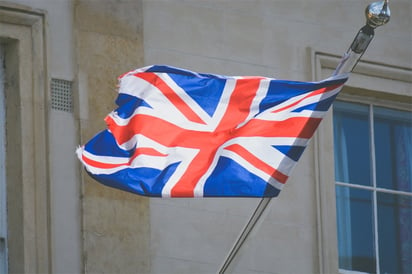 In the wake of the UK's decision to depart from the European Union, there's been a lot of uncertainty and unrest surrounding the economic ramifications of the decision. With Britain's ties to the global economy, the sense of instability has many—laymen and investors alike—feeling on edge.
Truth be told, no one really knows how the Brexit will ultimately impact the economy, locally and globally. Many are choosing to act with care.
That said, there are some pretty clear results of the Brexit already brewing for the United States—as it stands, U.S. real estate is looking good for our British neighbors, who are looking for secure investments after losing faith in their homeland's offerings in the midst of upheaval and uncertainty.
It's pretty clear, according to experts, that the Brexit could bring about a significant boost to U.S. real estate for just about everyone.
3 Aspects of the Brexit Boost for U.S. Real Estate
1. Influx of Foreign Investors
London has historically been the darling of foreign investors for over a decade, particularly in luxury real estate. The Brexit has investors looking elsewhere—particularly, to the United States. According to the Association of Foreign Investors in Real Estate (AFIRE), the U.S. holds four of the top eight best global cities to invest in real estate. You may be able to guess them fairly easily:
New York City

San Francisco

Washington, DC

Los Angeles
As the UK's economic future is cast in an uncertain light and the value of the British pound flounders, British and other foreign investors are rushing to more stable markets—namely, the U.S.—to secure their finances. Fewer UK investors are likely to be buying, however, as U.S. prices are on the rise and the fall of the British pound has put them at a severe disadvantage going in.
2. Lower Mortgages, Higher Prices
As demand for U.S. real estate rises, it's expected to put pressure on lowering long-term mortgage rates, while also driving home prices up. In fact, analysts expect mortgage rates to tumble and advise borrowers to seize the opportunity to refinance and lock in their rates at record lows—because the opportunity may not last.
Of course, some disagree and believe the lower rates may stick around given the uncertainty of the global economic landscape.
Beyond opportunities for refinancing, these low mortgage rates could dramatically boost real estate sales nationwide. We're already in a period of historic mortgage rate lows, and if they drop even further, it could be the tipping point some millennial would-be homebuyers have been waiting for. The low mortgage rates would be a big driving point for sales and an incentive to buy for homeowners as much as for investors.
That said, some UK citizens, who are big buyers of property in the U.S. for vacation homes and investment properties, may find themselves pushed out thanks to the new, unfavorable dollar-to-pound values on top of accelerating home values.
For U.S. investors, however, the domestic boost is definitely a positive thing.
3. Increased Demand for a Financial Safe Haven
That said, with increasing demand for U.S. real estate among foreign investors who are looking for a stable market in the middle of economic upheaval, some larger, more global markets may find themselves getting too crowded and competitive.
For some investors, this may be the ideal opportunity to turn to secondary housing markets—those markets not on the global radar as major players with huge luxury markets. Markets like Dallas, Houston, Memphis, and more, are growing and have been providing great returns for investors (we've got the numbers to prove it!) without the headaches that international markets bring with them.
While there may be plenty of positive effects on the U.S. real estate market as a result of the Brexit, there will be challenges and uncertainty ahead.
Seize opportunities now and start securing your financial future through real estate investment! We can help you get started. Get your FREE Jumpstart Packet: