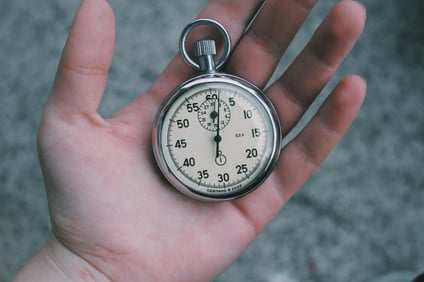 Every real estate investor has different goals and a different journey. No one's really to say what is and isn't the right or wrong way to do it, unless legalities are in question, or if something can be done more effectively to maximize cash flow.
That said, there are some distinct advantages when it comes to investing in real estate passively. Here's the thing: investing in real estate only becomes a full-time job when you make it one.
Certain ways of investment might demand more of your time, but you can find great success in this business without dedicating all of your time to it.
We'd even argue that passive real estate investment is the best way to go! You earn money to fuel your financial goals without doing any of the heavy lifting. With the help of a turnkey investment company and a trusted property management team, you can find success in passive real estate investment.
Building a Case for Passive Real Estate Investment
Financial Security, Not a Second Job
When you decide to take the leap into real estate investment, you're not going into it looking for a second job. For too many real estate investors, that's what it becomes. Why? They're not investors: they're landlords. There's a big difference! Landlords have an entirely different set of skills. For some reason, a lot of new investors think saving money by taking on a job that they think won't be a "real job" is a good idea.
...Until they find themselves up at 2AM with an exasperated tenant and an emergency maintenance request one too many times.
Real estate investors, hear us: avoid the second shift. Focus on financial security. There's a big difference in choosing to allow investing to be your full-time job and letting it get out of hand and take over your life.
Scaling with a Passive Investment Strategy
When you're shouldering landlord responsibilities yourself without the help of a property management company, scaling becomes a challenge. After all, you're just one person.
As a passive investor, you have to have a property manager to be successful. That means, too, that you can scale more effectively because your limits are not determined by your available time, which is extremely finite! Instead, you have a property management company that can scale with you, ensuring that each property you acquire is well looked after and managed.
Making Time for What Really Matters
There's no reason to be anything other than a passive real estate investor if you have a buy and hold strategy. (Unless you just love land lording and want that to be your job, which might be the case.) There are other varieties of real estate investment that suit the hands-on type more, like flipping, but this is not one of them.
Many real estate investors already have a day job. They're building up to retirement, or so that they can quit their jobs early.
If the ultimate goal of your investments is financial freedom so that you can spend more time on the things that matter, like family, and experiencing and enjoying life, don't run yourself into the ground trying to get there.
There will be sacrifice involved, absolutely. It won't come without hard work—but it doesn't have to take over, either.
You Can Trust the Experts
How, you may ask, can I be a passive real estate investor? Don't I need to know what's going on with my properties and my tenants? Don't I need to be involved? The answer is, naturally, yes. You do! That's why you have property managers. That's why you learn to trust in a reputable turnkey investment company.
They can be your greatest assets in this journey!
If you want financial freedom plus the ability to scale plus time to spend on what matters plus room to breathe, turnkey real estate investments are for you.
You can lean on the expertise of people who've been in this business for a long, long time: managing your properties, selecting the right tenants, making the best renovations, keeping you updated, and ensuring that you stay on the right track.
When you partner with a trusted turnkey investment partner, you can't go wrong.