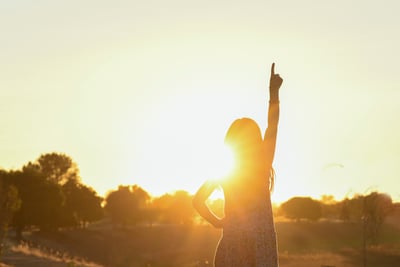 As real estate investors, we know just how much location matters. Different markets provide a variety of benefits and added risks, from their climate to their local tax rates. Investing in real estate isn't just about the individual properties themselves. Your real estate market matters.
Over the past ten years, we have seen the southern United States increase their portion of the total U.S. population.
In 2010, according to the U.S. Census Bureau, the South had a population of 114,866,680 — 37.1% of the total U.S. population. The South's share of the country's population has only grown in the decade since. As of 2020, the population in the southern United States has grown to 125,580,448, a share of 38.3%.
Populations in the other regions of the United States have largely remained stagnant by comparison. Between the Northeast, Midwest, and West, only the West and the South have grown in their share of the population in the past ten years. And where the South grew by over a percent, the West grew by a population of about 5 million, representing a meager 0.6% growth.
As real estate investors, we're always looking to invest where the demand is. When we examine indicators of favorable investment markets, population growth is chief among them.
When we look at southern markets, we see more than a few reasons to focus our investment efforts here!


4 Benefits of Investing in Southern Real Estate Markets
We've briefly touched on the "Sunbelt surge" throughout 2020. The Sunbelt is a region that extends from coast-to-coast across the southern United States. As we know, the pandemic exacerbated existing trends, one of which was migration from northern and primary markets to southern markets. While the Sunbelt also includes states west of Texas, we are primarily referring to southern states from Texas eastward.
Favorable Climates
A mild climate isn't just a perk to look for when you retire. For real estate investors, the climate can impact ongoing maintenance costs. Markets that experience fewer rainy days and a limited number of below-freezing days have lower maintenance costs. In the South, many areas only see snow and ice for a day or two every few years.
What happened in February — the week of freezing rain and temperatures across the South — was an anomaly. We've been in southern markets since the very beginning of our business almost twenty years ago and we can tell you that icy conditions are a rarity down here. When we look at average temperatures during the winter, Sunbelt and other southern states are the only ones with an average winter temperature above freezing.
Because of this, you will find that properties in the south are cheaper to maintain, even if you find an identical property up north.
Of course, climate doesn't just impact maintenance costs. Over 2020, we've seen the allure of a mild climate increase tenfold. More and more people are looking to live and work in places where the weather is sunny and comfortable. This has become a priority as people are spending more time at home and in their backyards rather than traveling.
Affordability
The South is home to the nation's most affordable real estate markets. Every southern market is below the average cost index, with Mississippi, Arkansas, Missouri, and Tennessee among the most affordable. All of our REI Nation markets appear well below national averages on this list for housing affordability, too.
For the real estate investor, affordability matters in two significant ways: one for you, and one for your residents.
For the investor, more affordable properties — even with the added cost (and value) of turnkey services — means that investments are more accessible. Because your money goes farther in these markets, you are less likely to be burdened by the cost of an investment or its upkeep. You are also able to more quickly scale your portfolio.
Affordability also helps your residents. Because these markets have lower costs of living (and not just housing), they are more likely to settle in for the long-term. This means that resident retention improves!
Business-Friendly Environments
One of the major contributing factors to southern market growth is increased and diversifying economies. This is largely thanks to the efforts of local legislation as well as tax-friendly environments. For businesses looking to cut costs, these markets offer more affordable places to establish themselves. As businesses grow, economic opportunities increase — along with the standard of living, population, and housing demand!
Long-Term Rewards
Southern markets are growing. We see that just in the influx of population over the last ten years. We know that Texas markets have long topped "best of" lists for places to work, live, and invest. While so many of these markets may not be exciting, they have enormous strength in their stability. Growth tends to be slow-and-steady here. And as we know, that wins the race!
For buy-and-hold investors, southern markets provide ideal opportunities for building and supporting a successful real estate portfolio.
Get a leg up on your best financial future. Start building your turnkey real estate portfolio today!