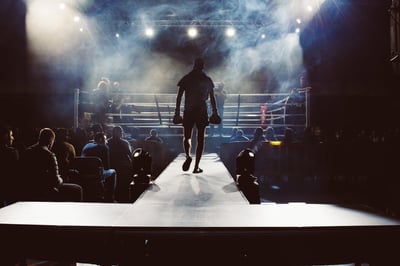 Investing in anything is a game of risk management. As a general rule, your potential rewards increase as risk increases. There is no such thing as a risk-free investment. And while people with various levels of skill and experience can capitalize on high-risk opportunities, most of us don't have the constitution for that much stress.
If we are ultimately in pursuit of financial freedom and stability, our investments, on the whole, must reflect those goals. You won't get a stable financial future from risky day-trading. At the very least, you will find yourself with more than your fair share of added stress.
Now, real estate persists as one of the best and safest investments we can possibly make. While we will never pretend that there is no risk involved with investing in real estate, there are many factors that contribute to the rock-solid reputation real estate has as an investment.
Of course, there are different ways to invest in real estate, and each come with their own pros and cons. Ultimately, we believe that residential real estate investment — specifically single-family rentals — comes out on top.
We want to compare this method to another popular investment strategy: REITs.


What is a REIT?
A REIT, or real estate investment trust, is a company that owns or manages income-producing real estate. This real estate can be commercial or residential, but it tends to be large in scale. You will see everything from hotels and medical facilities to cell towers and shopping centers. REITs may also invest directly in properties while others may invest in real estate debt (such as mortgage-backed securities).
REITs are often touted as one of the best investments to make, namely because they can pay high dividends. It's important to note that, as with turnkey companies or property management firms, REITs are not created equal. They will vary in strategy and quality.
When you invest in a REIT, you are not buying physical property. They operate like mutual funds in that they pool resources from many investors and pay out dividends. Your shares with a REIT can be bought and sold like stocks.
So why isn't this as effective a strategy as buy-and-hold rental properties?
REIT Drawbacks
Taxation — Dividends from REITs do not meet the definition of a qualified dividend and thus will be taxed like personal income rather than capital gains.
Diversification — While investing in REITs can add diversification to one's portfolio, individual REITs tend to lack diversity. For the investor, this makes you vulnerable to the risks in the real estate sectors these REITs capitalize on. For instance, a hotel and resort REIT will struggle during recessions and in, say, ongoing global pandemics.
Interest Rate Sensitivity — Interest rates play a role in all kinds of real estate, but REITs are particularly sensitive to their fluctuations. Rising interest rates (as expected shortly) hurt REIT stock prices.
Lack of Investor Agency — When investing in REITs, you have little (if any) say in the direction of the investments you are making. As with stocks, outcomes are at the mercy of the market and the people in charge of the REIT. They are the ones deciding who will manage the properties, where to invest, and how to manage risks. While this is a "passive" experience for the investor, there is no true ownership or control over their investments.
Additional Fees — REITs, like some stock trading platforms, may come with additional transaction or management fees.
You will likely see opinion pieces online that declare that investing in rental properties is not as safe as investing with a REIT. We beg to differ for a few reasons, but let's make this clear first:
Real estate is one of the safest, most reliable investments you can make.


Rental Property Investing Comes Out on Top
If REITs are considered "less risky" by many, how does investing in rental properties beat REITs at the real estate investment game?
Physical Assets — When you invest in real estate, the physical asset of the property and its land secure the investment. Real estate doesn't hurt from inflation. In fact, it keeps up and appreciates. Even if a property loses value, these losses don't typically last. A buy-and-hold investor will find that they can build wealth in every market climate.
Tax Advantages — Tax advantages provide the primary incentive for investing in real estate. Uncle Sam loves real estate investors, and that's reflected in our taxes. Property tax deductions, depreciation, the 1031 Exchange, and other advantages are all there to reduce tax liability.
Total Ownership — When you buy investments through a REIT, you do not own property. When you invest in single-family rental properties, you own it: lock, stock, and barrel. That means that you and you alone reap the benefits of appreciation, natural or forced. You have value in the asset itself, from regular cash flow, from any applied leverage, and in hand-picked management services. The value to be had extends far beyond dividends.
Investor Control — Part of what makes buy-and-hold real estate investment strong can also make it vulnerable. Most people say that investing this way is too risky — riskier than REITs — because of the various risks owning and managing rental properties poses. This assumes, of course, that you are not working with a world-class turnkey investment company like REI Nation.
When you work with turnkey companies, you reap the benefits of total investor control and ownership and passive investing. Those that find investing in rental properties too time-intensive and too risky are used to finding their own deals, vetting their own residents, and dealing with day-to-day operations themselves.
As a turnkey real estate investor, you have control over who manages your properties, where you invest, how exactly you want to diversify your portfolio and the standards that will guide your investment success.
It is the turnkey provider that truly makes the difference. REI Nation tips the balance fully in favor of rental property investment solely because our standards, our strategies, and our teams have been refined after almost 20 years of investing.
Let REI Nation manage your real estate investment risk the right way. Through premier services, attention to detail, and a dedication to crafting world-class portfolios, REI Nation helps thousands of turnkey investors build their wealth.


Don't wait. Call your advisor today!