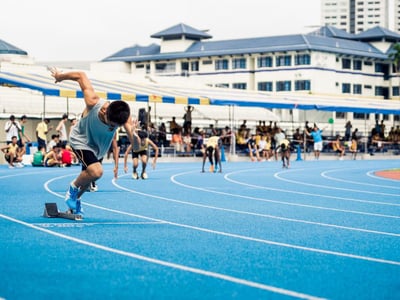 Investing in real estate can be a highly competitive business. Granted, how competitive depends on a two primary factors: your market and your strategy. Real estate investors dealing with a typical buy-and-hold strategy have to elbow through two common obstacles.
These are the market prices and other investors and buyers.
Naturally, markets experience different seasons and fluctuations. For example, after the recession circa 2009, investing in real estate was relatively easy. A lot of people chose to start investing because prices were so dramatically low and foreclosures were plentiful.
At the same time, there was a lot of competition because of the sheer number of investors. Eventually, as prices began to rise and recover
and investing became harder and success took more effort, the investors who weren't serious about sticking around from the long haul left.
We're in a period now where prices in many markets are rapidly rising. Affordability is a big question in markets nationwide as prices skyrocket, and the profit margins for real estate investors are seemingly in jeopardy. With foreclosures at the lowest point since the housing market high, what's an investor to do?
How can real estate investors expect to make money when they can't find a good deal? After all, traditional investors who search for their own buy-and-hold properties are depending on their ability to find properties below market value.
So if you're in a tough market or dealing with steep competition, how do you handle it?
4 Ways to Snag Deals in a Tough Market
Move Beyond MLS
Trust us—a MLS isn't going to be dishing out any incredible deals. Sure, you'll see foreclosure listings there, and you may find some leads, but typically speaking, the properties on MLS sites and directories are going to be at or above market value. You need to hunt somewhere else. Why not try the BiggerPockets Marketplace?
It's a place for real estate professionals are other investors to list their properties for sale—some already renovated or occupied.
You can also dip your toe into Craigslist. We've warned readers about Craigslist before, and that warning still stands. It's not a site to venture into if you aren't prepared to play it smart and with the intention of doing your utmost due diligence.
That said, there are deals there if you're willing to look.
Get On the Ground
You can't expect good deals to come to you from behind a screen. They're usually found on the ground and actively. Get out there! If you're looking in your local market, physically go to the neighborhoods you want to be in and drive around. See if there are any homes for sale, one, but particularly note any properties that make you say "yikes."
You want to target those properties that you know someone would want off of their hands. Overgrown lawns, damaged roofs—the fixer uppers. The eye sores. No unsalvageable messes, mind you, but the homes that you can tell need work and are in states of neglect or abandonment.
Once you find them, write down the addresses and check public records to get the name of an owner. From there, you may be able to contact them and see if they are interested in selling.
Fish for Motivated Sellers
In real estate investment, the name of the game is motivated sellers. You want to find those people who want to sell. It gives you automatic leverage in any negotiation. In extreme cases, you can get great deals on a property. These are people caught in bad divorces who want to liquidate assets, those who got a new job across the country and need to move ASAP, someone on the verge of foreclosure, or even just the guy who inherited a property he doesn't want.
You want to buy from these people. So how do you find them? Sometimes, it's just a conversation with an average seller and posing the question: why are you selling?
Other times, it takes more initiative. You can start a direct mailer campaign and present a solution to people who may not have realized they needed you. You could also run ads on social media and the web. Think outside the box! The key is getting in before the competition can. You might not get many nibbles, but wouldn't even one successful deal make it worth it?
Turnkey Providers
We mentioned that one of the determining factors in how competitive your real estate investment experience is is your strategy. One of the strategies that will ease the burden of both price and competition is turnkey real estate.
Instead of hunting properties down one by one through a MLS, mailers and ads, or elbowing out other investors, you can find properties through a turnkey real estate provider.
These properties are already renovated and ready to generate passive income for you in markets and neighborhoods that your provider has hand-selected as ideal for investing. Turnkey opportunities exist even in some of the most competitive markets out there! It's one of the best ways for investors to get traction—without the headache and the hassle.
Talk to one of our portfolio advisors today—
they'll help you get on the path to success through turnkey real estate!