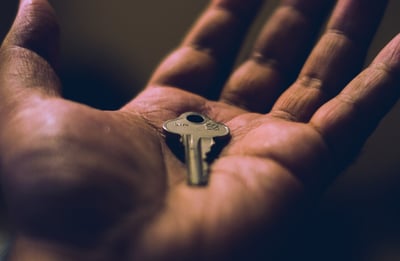 So much of your success as a turnkey real estate investor hinges on the quality and reputation of the company you choose to work with. At REI Nation, we value our reputation — our track record of success and excellent customer service. The same can't be said of all real estate investment companies.
In fact, it came to light last year that an ex-Fox News host, Clayton Morris, has been sued by some two dozen former clients in his real estate investing business. These clients claimed that they'd been sold ramshackle and poor-quality (even burned down) properties that generated no passive income or performed greatly below expectations.
A lot of people claim to have lost a lot of money.
What's an Investor to Do?
With these sorts of things happening — on top of scams like expensive real estate guru seminars — we know that new investors have to wonder...who can I trust?
Part of our mission at REI Nation is to inspire not only confidence and trust in our investors but to build long-term investing relationships. However, we understand that for new investors, committing to a turnkey company can be challenging to say the least.
So with that said, we have a few benchmarks by which to measure the trustworthiness of a turnkey company. After all, vetting is a critical part of the investing process no matter what strategy you employ.
Be sure to check out: The Due Diligence Checklist for Turnkey Real Estate Investors
When looking for a turnkey company to partner with, how do you know they're worth your while? Here are our top criteria to consider.
4 Criteria to Consider for Turnkey Real Estate Companies
A Record of Success
One of the biggest indicators of not only trustworthiness but professional quality is one's track record. The turnkey real estate investment game is buy-and-hold. That means you, as an investor, are looking at the long-term: decades of holding properties and reaping passive income and appreciation. For our part, REI Nation has been working hard to bring excellence in turnkey real estate to clients for over 15 years.
So many other companies lack the age to not only develop a record of proven success but to prove their strategy and services.
From that, we not only have a wealth of client success stories, but we have the company growth that reflects our success.
With over 2,000 investors partnered with REI Nation across seven world-class investment markets, our numbers speak for themselves.
Of course, this isn't necessarily about us (though we encourage any investor to investigate and vet any company they wish to work with, including ourselves!).
The point being, the companies that are trustworthy in this space are the ones who have been around. The longer the history, the more you can verify and see results over time. The bigger the client base is. The more information you can gather. New companies might be fine — but they have yet to prove their worthiness of your time and hard-earned money.
Personal, Honest Engagement
Never underestimate the value in personal engagement. For so many of our investors, it is not our model or even our results that draw them in — it's our excellence in customer service. How does your partner, current or potential, view you? How do they relate to you?
Communication is so crucial in determining the trustworthiness of a turnkey partner. This engagement operates on several different levels. From the very beginning, you need a partner that is honest and realistic about expectations.
Beware immediately if there is a tendency to overlook and undersell risk or associated costs of investing. Those too-good-to-be-true promises are almost certainly that.
There are two things you want: an honest presentation of facts, risks, costs, and expectations. As a real estate investor, you need the numbers presented to you to be accurate. A true partner wants you to be well-informed and on-board with their investment model.
True partners encourage their investors to visit their offices, call and engage with advisors, and see the process in-person. They have an openness and honesty that draws in investors from all over.
Reliable Reputation
There's nothing more valuable — more important — than one's reputation. At REI Nation, our reputation is something we take very seriously. We're not "too big to fail" — no one is — and as a family-owned company, there's more than just a company's good name on the line.
For us, we're proud that our investors don't stick around solely for the model or for the investment opportunities. What keeps them here and engaged with us is our dedication to customer service. Premier services don't just make it easier on the investor, they inspire trust.
If you want to invest with a turnkey company, look to the reputation. Look to word-of-mouth, reviews, and those with personal experience. Talk to people who know.
In-House Services
As the idiom goes, too many cooks in the kitchen spoil the soup. How exactly does that relate to investing in real estate? Simply put, the more companies and contractors you have dealing with an investment, the higher the risk. This is because you cannot always guarantee the quality of services you receive when working with multiple companies at once.
There are many more variables and companies to vet. More room for error, more room for one of the parties involved to be deceptive or less-than what they've promised. At REI Nation, our services — from advisors and property management to renovations — are in-house. We have teams and trusted partners that cover all of the bases of the business.
Even when we work with trusted lenders or contractors, there are teams dedicated to ensuring the very best is done by our investors and their properties.
Uniform quality matters. You can vet a single investment company, but do you know who is working with that company? Who are their managers? Is another company selling them the properties, or do they do it themselves? Knowing this structure is key.
In-house services manage risk. They ensure a uniform quality of services. While not a deal-breaker, be wary when a company is outsourcing the work to multiple companies. There's a difference in having trusted, recommended partners and being deceptive about who and how your investment properties are acquired, renovated, and managed.
Every investor — but particularly turnkey real estate investors — must do their due diligence.
Want to know how it all works? Start a conversation with your turnkey advisor today.