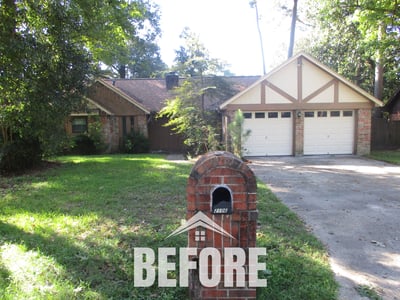 This week's Turnkey Transformation comes from Houston, Texas! This beautiful house had seen some serious neglect. Christmas lights were still stringed along the outside, and inside, ghosts of Christmas past seemingly lurked between the slates of half-torn out walls. In getting this home primed for the market, we made sure to accentuate the high ceilings and spacious feel for the future residents.

Maximizing a budget of $52,000, our expert team of licensed contractors got to work breathing new life into this gorgeous home. We built what was missing of the walls and provided new flooring throughout. Another important task for our team was getting rid of the outdated pink and lime green paint. The lasting result is a welcoming craftsman perfect for any small family.
Austin and Dallas are typically the first cities to pop on people's radar when they think of Texas; however, one would be surprised by how much Houston has to offer -- and continues to offer. Between a steady job growth rate and low unemployment, there are many factors that make Houston appealing. The city also dominates in real estate sales.
Related Article: Your Market Update: Houston, Texas Real Estate So Far in 2019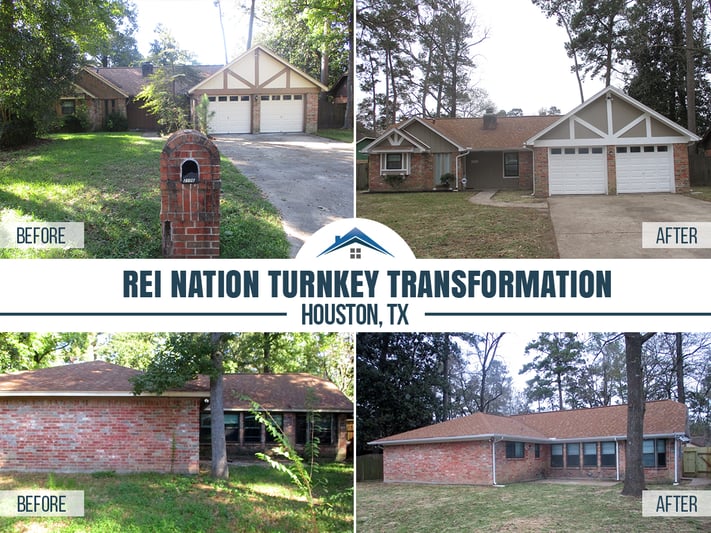 About this Transformation:
The owner of this Turnkey Transformation is located in Massachusetts; this is their first property that they have invested in and had managed by us. Here is additional info about the home:

- Built in 1979
- 1,477 sq. ft.
- 3 bedrooms, 2 bathrooms
- Lot size of .19 acres
- Installed New Water Heater
- Installed New Fence
- Installed New Blinds Throughout
- Installed New Light Fixtures
- Installed New Dishwasher
- Installed New Hardware on Cabinets
- Installed New Countertops
- Installed New Vinyl Plank Flooring Throughout
- Installed New Carpet in Bedrooms
- Replaced all damaged/rotten wood/trim/siding around house
- Painted all walls, trims, doors, closets, ceilings, and cabinets
- HVAC, Electrical and Plumbing inspected and repaired by a Licensed Professional


Let Memphis Invest transform your financial future!