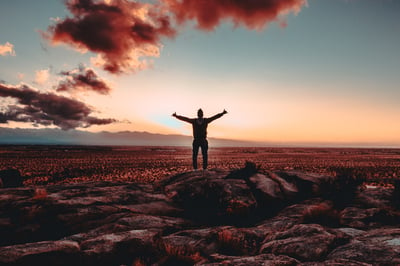 In real estate investment, there is a constant tension between scaling one's portfolio and maximizing the potential of your current holdings. We all want to scale — after all, growing your portfolio grows your streams of income.
However, as investors — as a team at REI Nation — we know the importance of maximizing your potential and your performance before you try to meet new goals. Recently, we were asked what keeps us grounded?
Answering this question in a live Q & A in our REI Nation Facebook group led to more rumination on the matter. It's something we could talk about for hours. But for the sake of our readers, we want to connect our company model of attention to detail, maximizing potential, and excellence to advice for real estate investors.
4 Ways to Maximize Your Investing Potential


Know the value of criticism.
This is perhaps the most important where reaching your potential is concerned: listen to criticism. While not all criticisms are valid, they are worth listening to. As a team, as investors, we have to be careful of the impulse to brush aside criticisms. Instead, we must listen, putting ego aside, and identify our pitfalls and shortcomings.
We strive for perfection. We don't pretend to have achieved it. Once we think we're too big, too experienced, or too good to fail, we will inevitably stumble.
For the real estate investor, be grounded enough to recognize that you don't have all the right answers and that you do make mistakes.
At REI Nation, we're careful to not only ask regularly for feedback from our investors, residents, and vendors, but we listen when there are criticisms. We recognize that we will stumble and have blind spots. It's even more important, then, to listen to the experience and perspective of others to know where you can improve and grow.


Don't be satisfied with "good enough."
In most situations, we would likely find ourselves happy with a 9 out of 10 score in just about anything. Striving for perfection means refusing to ignore the little things that prevent investors and residents from having a 10 out of 10 experience in every aspect of the process.
Going after these details keeps us motivated and fixed on the goal of perfection — the goal of excellence.
This is true in our markets, too. We don't expand or move on to new things until we're absolutely sure of the quality and consistency in other areas.
For the individual investor, this translates to diligence and motivation. Are you paying attention to the details? Asking questions? Are you motivated to move ahead and grow your portfolio? While, for the turnkey investor, so many of these details are in the hands of your turnkey investment company and management team, you still bear the responsibility of your own due diligence and engagement.


Set big goals.
Goal-setting is essential in real estate investment. At REI Nation, our big landmark goals — whether managing a specific dollar value or owning a certain number of properties — change when they'd been met. We're always asking ourselves "what's next?" when these goals are achieved. We never think we've made it as far as we're going to go.
Real estate investors, dream big. Keep your mind open. Be willing to examine your journey, your changing priorities, and your satisfaction with your investments. Maybe the model you're following isn't for you. Maybe you need to change the frequency of property acquisitions.
Investing in real estate is a series of small, short-term goals and big-picture milestones. Do you know where you are and where you want to be?


Build a network of support.
Support is a huge part of investor success. We've spent over fifteen years honing and refining our systems, teams, and networks to work together like a well-oiled machine. Communication is such an essential part of this equation. This communication is not only in terms of transparency and the right hand knowing what the left is doing, but building a sense of trust and confidence — a real relationship.
Real estate investors, don't neglect your network. Your network may be REI Nation and rest assured — we want a real relationship with you. Want to know you so we can know how best to serve you and achieve your investment goals.
Your network goes beyond your turnkey partner. Other investors and like-minded individuals can help encourage you, offer advice, and lend support. This is especially true for new investors who may not feel the same level of confidence and assurance in their decisions as an old pro. Learn from those who have been in the business for a long time — you'll avoid big mistakes, make good pre-emptive calls, and find the solid footing that makes for long-term real estate investment success.
Start with the leading turnkey real estate company: REI Nation!