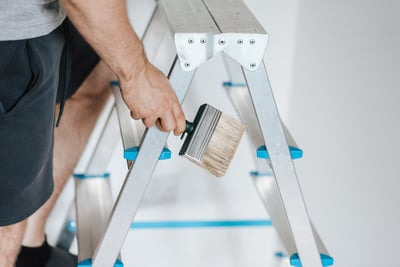 Plenty of inexperienced real estate investors choose to fly solo. They imagine doing it all themselves will save money and leave more rental income in their pocket each month. While this is true, their overall portfolio will suffer in the end. Doing it alone stunts and limits your growth, which is critical for building lasting wealth across multiple income streams.
We get it – hiring a property management company is an expense and a commitment. It may not seem worth it to you.
For the investor, though, this is just one of the many investments you make to reap long-term rewards. Property managers ensure minimal turnover and few resident issues and preserve and maintain the condition of your properties.
They're worth it. But today, we're looking at a different perspective. It's not just savvy investors who see the value of solid, professional property management. Rental residents see it, too. As an investor, you want to do everything possible to ensure your residents are content and cared for. It's just good business sense.
Here's how excellent property management contributes to your bottom line.
5 Reasons Professional Property Management Stands Is the Top Choice for Rental Households
1. It's their only job
If you've ever rented a property from an individual landlord, you know they can be tough to get ahold of. Investors/landlords often juggle many hats, maybe even a day job. It's not always their priority to address the problems and concerns of the resident. For professional property managers, though, it is their only job. Residents don't have to worry about being forgotten in a sea of unrelated responsibilities.
Absentee landlords are common. While on the one hand, residents may appreciate being left alone, they don't appreciate being told to fix things themselves or being unable to get in touch during an emergency.
2. Predictability
Individual owners/landlords aren't always predictable. While a fair share conducts themselves properly, plenty spread a bad reputation. Residents can be blindsided by lawsuits or face early lease termination. Households have been told the investor is selling the property mid-lease, and suddenly, they're left trying to find a new home on a tight deadline.
Don't mistake us here – not all property management companies do right by their residents. However, just having a company adds a level of security for the resident. They go in knowing this isn't a temporary cash-flow side hustle for the owner. It lends an air of authenticity to their rental arrangement.
3. They know—and follow—the law
Speaking of authenticity, Joe Shmoe might not know how to legally run a rental property, but professional property managers do. Under reputable professionals, residents know they'll get their security deposit back if they deserve it. They know they won't face strange rules and requirements. The lease will be legally binding and contain the correct information and guidelines.
When the property managers follow everything by the book, the residents feel secure in their agreement. Remember, you (or your manager) also sign a lease agreement. There are duties to fulfill and obligations to keep. Rentership doesn't place all the responsibilities on the resident.
Not only do residents feel that everything will be done fairly, correctly, and with legal notice, but they won't be blindsided by empty legal action or unlawful eviction.
4. They're focused on resident satisfaction
Investors often concern themselves with maximizing their cash flow. That's absolutely their job! They should be the ones looking at the big picture and portfolio performance. Management, however, is all about building and securing a positive, lasting relationship with residents. Retention is their highest priority.
Good management makes residents feel heard and valued. They want their experience to be a good one, period. Without the muddied motive of penny-pinching, that focus means residents receive the highest quality services.
5. They know how to solve the problem—efficiently
Lastly, a reputable property management team already has the contacts to deal with problems that arise with properties. A solo investor/landlord may not know who to call to fix an issue – or they may prioritize a cheap fix to save a buck. Professional management teams aren't surprised. They've seen it all and handle problems with agility and diligence.
For the resident, the knowledge things will be handled efficiently brings an incredible sense of peace.
If you're on the fence about working with a professional property management team, know that the benefits to investors and residents are well worth the added cost.
Ask us why Premier Property Management Group has become a standout team serving our investors and residents alike.