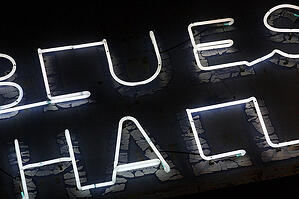 Memphis is synonymous with the blues. This southern city is the hallowed ground of the soulful genre, and others, such as rock & roll and jazz, have their roots built from the blues. From W.C. Handy to B.B. King, Memphis has been host to musical innovators turned blues superstars.
So, the blues are hot in Memphis, but so is our company, Memphis Invest, and the opportunity to invest in a solid, long-term investment market and team. This is a great time to come to Memphis and visit our team, our offices and our city and maybe even catch some blues while you are at it!
We are hosting our annual Memphis in May real estate investing celebration and pushed it up a week this year to avoid the massive crowds that visit every weekend in May. We are hosting our real estate investors event April 24th and 25th and WOULD LOVE to meet in person with as many real estate investors as possible. You can follow any of the links to get all of the details including hotel reservations and reserve you seat....
When you're in Memphis, you'll have no short list of places to visit. While you're in our beloved city, be sure to make time to sit and listen to authentic Memphis blues. Experience the treasure that Memphis gave the world first-hand in these hoppin' blues joints.
5 Great Blues Venues in Memphis, TN
Named after the one and only "Beale Street Blues Boy" (or B.B. for short), this blues house has nothing but authentic. You'll find it smack dab in the middle of downtown on Beale Street. The blues never sleeps: live music is played every night of the week at the blues joint while their famous "Lip Smacking Ribs" will surely satisfy your craving for Memphis barbecue.
If you are looking for what one Trip Advisor reviewer called the "real deal Delta Blues", look no further than Rum Boogie Cafe's Blues Hall, also on Beale Street. Don't be fooled by its size: the venue may be small, but the sound is larger-than-life. With walls filled with framed memorabilia of the W.C. Handy family, you will be transported back in time when you hear that soulful sound.
Away from the hustle and bustle of Beale Street, Wild Bill's is ideal if you are hoping for an authentic evening of great blues off the beaten path. A favorite among Memphis locals, patrons of Wild Bill's come for the chicken wings, beer, and, of course, the live music. The musicians don't typically hit the stage until 11 pm, so plan for a late night out. Wild Bill's strays away from the hustle and bustle of Beale Street. It's nothing fancy, but the laid-back, down-home atmosphere is spot on.
This unique outdoor venue in the heart of Midtown in Overton Park offers over 50 free concerts a year. Levitt Shell is credited as the location of Elvis Presley's first professional rock n' roll concert on July 30, 1954. This show set the precedent for performances to come, and since then, nationally and internationally touring musicians have followed in the King's footsteps. This historical landmark is still putting on great musical shows today.
With names such as R.L. Burnside, Al Green and Willie Mitchell headlining live performances in the Band Box of the Blues City Cafe, it is no wonder that the likes of Tom Cruise, Robert DeNiro and Bill Murray (among countless others!) have visited this Memphis establishment. If those big names don't sell you, come for the food: Blues City Cafe's ribs have been featured on The Travel Channel, Food Network, and in Bon Appetit's BBQ issue.

Reserve your seat today and join us April 24th and 25th!