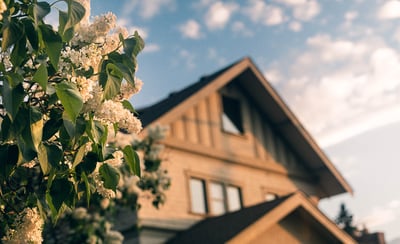 Investors are no doubt feeling the economic pressures of inflation, rising interest rates, and a challenging housing market. Of course, with rental rates also on the rise, it can offset some of the squeeze on your profit margins.
Buy-and-hold investors are used to a long-term view. Challenging circumstances aren't anything new and investors can always find a way to capitalize on reliable demand. You might feel like the market is getting too tough – that maybe investing isn't worth it.
Wait!
In the wake of the Great Recession, real estate investors experienced a virtual smorgasbord of cheap properties and incredible profit margins. That's why investors were so instrumental in kicking off a market recovery – the opportunities were too good to pass up! But as the market normalized, those irresistible opportunities disappeared. The fair-weather investors dropped out. Long-term investors endured.
There will always be ups and downs in the real estate market. Investors must be strategic – not fearful – to succeed in a variety of market conditions.
But here's the elephant in the room: are we headed for a 2007-style real estate market crash? Here are a few facts you need to know about the market right now…and why our circumstances now are different from those back then.
5 Facts Shaping Today's Housing Market
Fact #1 – Rising interest rates are bringing down buyer fervor.
The Fed's main strategy for wrangling inflation is to raise interest rates. It takes time for prices to react, but we are seeing it begin to impact real estate market activity as rates hit 6%. When rates were hanging around 3%, it was tough to justify not at least trying to buy a house. The higher rate combined with high asking prices makes for some serious sticker shock that has would-be buyers reconsidering.
That's the first step towards seeing asking prices drop. The more people choose to wait on their home purchases, the more the market will turn in their favor as sellers are forced to lower prices to incentivize buyers. The extreme seller's market is about to be behind us.
Fact #2 – The homebuilding sector is trepidatious.
One of the big housing problems during the Great Recession was overbuilding. The glut of properties only fueled the drop in home values. It also caused mass closures and consolidation in the building sector. The construction industry has been gun-shy since, being much choosier about their contracts and arguably underbuilding. This is in part why low inventory has been such a sticking point. It hasn't been a matter of just trying to catch up with pandemic-era demand: it's catching up on over a decade of tight inventory and insufficient building.
Fact #3 – Mortgage delinquencies are at an all-time low.
This is a surprising fact considering the current state of the economy combined with pandemic-era job loss and a pattern of overpaying for real estate. Mortgage delinquencies are at an all-time low with just 3% of mortgages past due. This means that we're a lot less likely to see any sort of foreclosure crisis.
Fact #4 – There are fewer adjustable-rate mortgages.
ARMs often come with dubious underwriting – these deals are less than diligent and represented 36% of all mortgages during the subprime mortgage crisis aka The Great Recession. ARMs are much less prevalent today, representing just 8% of all active mortgages on the market. That means mortgages in general are more traditional and less risky than we were seeing leading up to the Great Recession.
Fact #5 – Buyers are holding off…and renting instead.
With more potential buyers dropping out of the competition, they must go somewhere. And that somewhere is the rental market. Rental demand – and thus, rent prices – are on the rise because of this. Where the stock market is struggling, real estate investment thrives. Although affordability is a persisting issue, it only fuels the popularity of the rental market.
If there is an economic recession on the horizon, the real estate market is unlikely to be at the center of it as we saw during the Great Recession. Our industry learned its lesson and hasn't repeated the same mistakes.
We're not saying things won't get tough – inflation and recession both put a squeeze on American consumers whether they're investors or not. That said, investing in real estate enables wealth building through passive income and equity. During tough economic times, you'll want those advantages!
Invest with the real estate experts who've seen it all – join REI Nation!