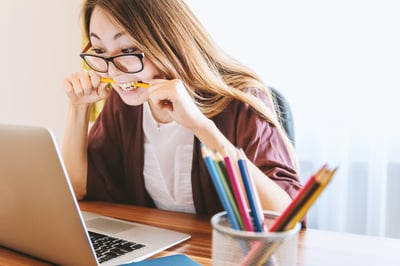 Investing in anything can be stressful if you allow it to be. While some investments are naturally riskier – and thus, generate more stress and uncertainty – investing in single-family rental properties is one of the less risky moves you can make.
Unfortunately, though, that doesn't mean that it's a risk-free or stress-free venture! It all comes down to whether or not you're taking the strategic steps to safeguard not only your investment assets but your own stress.
If you want to invest without feeling on edge, overwhelmed, and uncertain, you must implement these key strategies.
Simple Investment Strategies to Eliminate Stress
1. Don't rush due diligence
Due diligence is always your best line of defense in reducing risk exposure and stress levels. Due diligence is a concept that isn't always easy to define. It is an encompassing risk assessment process that eliminates any nasty surprises you could encounter. It involves not only tasks like property inspection and financial analysis but ongoing evaluations. Risk exposure can change over time, so investors must make a habit of due diligence.
You always want to know exactly what's going on, what you're dealing with, and what steps to take to reduce your risk.
2. Build a safety net
Even with due diligence, investors can't always predict (or prevent) the unexpected. Crises are always stressful, but you can drastically reduce the stress of the situation by simply being prepared to deal with it. Every investor should operate with a safety net in place – a supply of emergency funds to deal with sudden, unanticipated expenses.
The actual amount you'll need depends on a few factors, including your ongoing costs, income, and cash flow. There's no universal standard. It can be wise to stick with the general rule of thumb for safety nets: 3 to 6 months' worth of living expenses.
When you maintain a robust safety net, you avoid the stress of figuring out how to deal with costs that come out of the left field.
3. Diversify your portfolio
Imagine you're going to sit in a hammock. Hammocks support weight by combining the strength of many threads. These threads come together to build the strongest rope possible. If one string snaps, you know that there are plenty more to support your weight. There's no fear of falling.
However, if you see a hammock with only one string holding it up, you wouldn't dream of sitting there!
Your portfolio is just like that. If you only own a single investment, anything that takes it out of commission – such as a property vacancy – immediately, if temporarily, eliminates your cash flow. It puts a lot of pressure on the investor, then, to get the property rented out again. At times, that can cause investors to neglect their due diligence!
Portfolio diversification prevents investors from being left high and dry because one property is dealing with a vacancy, renovations, or any other issues that impede cash flow.
4. Scale within your means
As we mentioned before, portfolio diversification is one of the keys to building wealth and reducing stress. With that said, investors need to scale properly. If you move too quickly, you risk overextending your resources. This can leave you with depleted funds and inadequate cash to deal with an emergency. Some investors can scale quickly, while others must take a more slow-and-steady approach.
There's no shame in that. The last thing you want to do is bite off more than you can chew.
5. Lean on the experts
Investing in real estate shouldn't be a full-time job. It certainly can be if that's what you want. But ultimately, many investors who fail do so because they lack the time, knowledge, and support system necessary to sustain high standards.
Thankfully, you don't have to do it alone when it comes to rental properties.
A turnkey investment partner ensures that you can invest on your own terms – and in your own time. Inexperienced investors avoid big mistakes by partnering with people who have been there, done that. You can rely on their expertise and feel confident knowing your investments are well-managed.
The peace of mind is worth it – trust us!
REI Nation was built for investors who prioritize peace of mind.
Join the thousands of clients who invest stress-free!