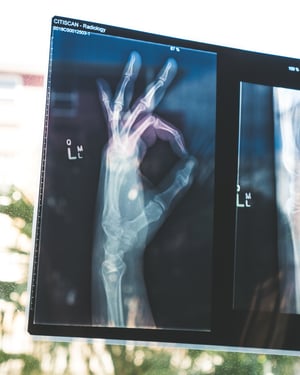 As real estate investors, keeping abreast of our various investment markets is absolutely essential. Even as passive investors who trust their turnkey providers and management teams to know their markets inside and out, there are great benefits to knowing the markets in which you invest.
One advantage that someone who invests in their local market has is the ability to see their market grow and change around them. At times, this can be more telling than data if you know what to look for. However, the advantages of out-of-area real estate investing far outweigh the benefits of one's local market in most cases.
For an investor whose market is on the other side of the country or even on the other side of the world, how can you sense that change is coming? How do you prepare for the worst or get ahead of a new trend? Remember, the health of a real estate market is critical to your success as an investor: so knowing what to look for before you invest is just as crucial.
Here are our top 5 tips for seeing all of the signs of a changing real estate market, even at a distance.
5 Ways to Tell Your Market is Healthy or Changing
Days on Market and Closing Prices
One of the most telling indicators of a real estate market's health (or lack thereof) is the movement of homes for sale. When you have a market with properties sitting on the market for months or hundreds of days, you are generally seeing a lack of demand. At times, this can be an anomaly—say, a handful of homes that are overpriced or suffering issues that we may not be able to see from an online listing.
Related Article: The Housing Market Now Vs. The Great Recession
However, multiple properties that have been on the market for a long, long time is a warning sign. If properties are lingering without sale, it usually means that there is not a high level of housing demand (ie. an issue with either affordability, economy, or population growth).
Similarly, closing prices can be telling. Try to get data on closing prices on properties in the market. This can tell you if there are bidding wars over properties or if sellers are accepting low offers.
Number of New Builds
New home construction has been a point of contention for the past several years. This is a nuanced subject as complex factors following the 2008 Great Recession greatly impacted the construction sector. However, new builds have historically been a gauge of market health. Again, it is an indicator of overall market demand.
As real estate investors, we're rooting for population and economic growth—that which brings people and housing demand to our investment markets. New home builds are a reflection of growing demand due to a growing population and a robust job market. These new builds can also help ease the burden on the buyers and balance housing prices.
Tight Inventory, High Prices
One thing that we have seen in many "hot" markets over the past few years has been a tight inventory with rapidly increasing prices and bidding wars. While this is indicative of a "hot" market and certainly one that could provide investment opportunities, it is not necessarily indicative of a healthy market. While this demand is an important and exciting factor, particularly for turning a profit, investors who look at the long-term must search out a long-term vision.
Can the market balance out and sustain their demand? Will we see a San Francisco, a difficult market to invest in apart from the elite, or a Dallas-Ft. Worth, which while hot and in-demand, still manages a level of affordability and access?
This is why careful analysis is so important.
Influx of New Businesses
One of the best things real estate investors can do for the health of their portfolio is subscribe to local news outlets for their various investment markets. These news publications can help them stay up-to-date with any economic policies, laws, and changes that could potentially affect them. It also allows investors to see how a city grows and changes over time.
One of the most important factors in the health of a real estate market is the health of local businesses. If you see new businesses opening and growing rather than closing up shop, you can bet that housing and rental demand will follow. In the same vein, a local government that is economically-minded and driven to incentivize business growth greatly benefits the real estate sector.
As an investor, keep up with the news in your markets. These insights are invaluable.
Dive into Numbers and Data
Some of us avoid numbers and big data because it can be intimidating. And it's true, we often don't know what to do with data. However, data tracking can be an invaluable tool for investors who are out to determine the health of their market and of their investments.
While you can look at plenty of numbers, the most beneficial (and simplest) to look at are your ROI and your portfolio's performance. While you can hire a portfolio advisor to help you with this, investors who partner with Memphis Invest have the benefit of monthly reports and data on each property they hold. We'll sit down with you and review your performance and develop a strategy to help meet your goals.
Market analysis can be overwhelming. As a property owner and real estate investor, being informed and ahead of the curve is important, but you're not alone. With your team at Memphis Invest, you can rest easy knowing that your investments are in the hands of experts who know these world-class markets inside and out.
For the successful passive real estate investor, you can't go wrong with turnkey investing with Memphis Invest.