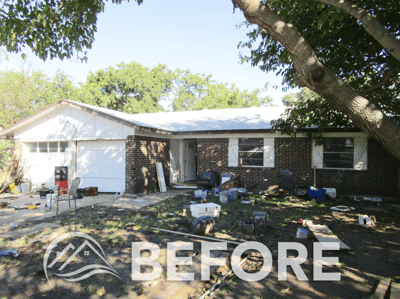 The Dallas area is a huge opportunity for turnkey investors, and this week's Turnkey Transformation is in North Richland Hills, a suburb just outside of Dallas. The DFW metro area is ranked among the top three U.S. metropolitan areas for employment growth, business expansions, and relocations. With all the benefits of the Dallas area, we see why residents and investors alike are excited about the opportunities here!

As you can probably tell by the pictures, the exterior of this property is very neglected and littered with furniture and garbage. It's very common for Memphis Invest to purchase homes that are distressed or have been forclosed on. While these situations are unfortunate for the previous owners, it makes for an ideal situation for Memphis Invest and our clients. Properties that may be overwhelming to your standard buyer or investor are our specialty! We have the team, processes and financials in place to undertake anything that may crop up during renovations. Our 15+ years of experience ensure that we are able to select properties that clean up well AND perform well for our investors!
This project took 217 days to complete, due to the amount of clean up and renovations that our team had to plan for. If you look at the interior pictures, there's lots of drywall patching, incomplete projects and even an exterior door frame that is covered with a tarp. With these scenarios, we have to make sure that we not only do the work properly, but that we inspect the previous homeowner's 'repairs' to make sure that they were done to code and are up to our renovation standards.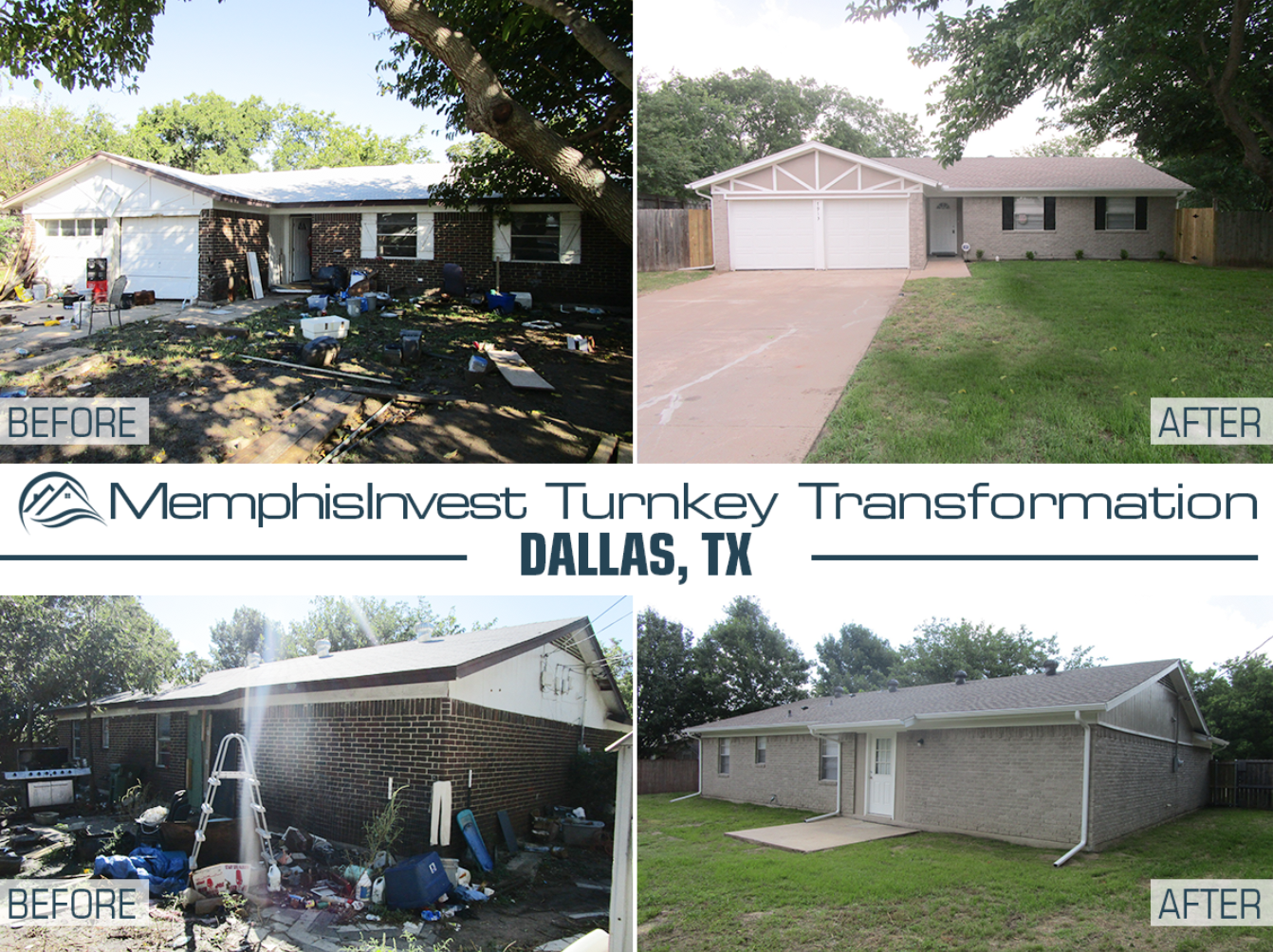 After $66,000 and a lot of work, our team finished this house just in time for it's new residents. We've approved a 2-year lease with residents and even got above the rent range that we projected for this property. The soon-to-be owners of this home are from San Diego and currently own a few California rental properties, but are looking to diversify their portfolios and purchase more investment properties out of their area.
We have many clients that find that their 'own back yard' presents challenges for real estate investing, typically because the price points of real estate are so high, that they are unable to secure very many homes for their portfolio. However with the markets that Memphis Invest offers, the price of a Dallas, Oklahoma, or Memphis house, for example, will easily be 1/3 or 1/4 the price of a local property in California. Allowing investors to purchase more properties and grow their investments more quickly.

About this Transformation:
The investor for this property is from California and found us through Bigger Pockets, a real estate educational and social networking site. This will be their first of multiple properties with Memphis Invest. This property was renovated for our Memphis Invest client, here's more info about the house:
- 3 bedrooms, 2 baths
- 1,223 sq. ft.
- House was Built in 1972
- Installed New Water Heater
- Installed New Air Handler
- Installed New AC
- Update Electrical Panel
- Installed New Roof
- Installed New Garage Motors
- Repaired New Garage Doors
- Installed New Dishwasher


Let Memphis Invest transform your financial future!