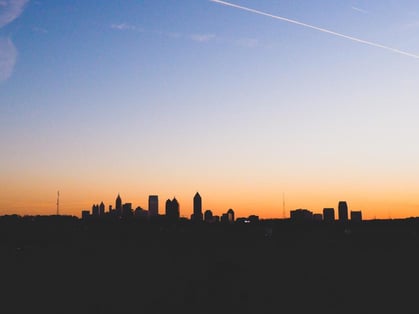 When investing in real estate, all of us want to get better at it. Grow. Start earning more passive income than we were before. For those of us involved in passive real estate investment, feeling progress is a little more difficult. We're not in the trenches and involved in the day-to-day nitty-gritty that really feels like things are constantly moving.
For the passive investor, it can be all-too easy to allow your investments to get ho-hum, even stagnant.
Here's the thing, though: there's plenty of room for passive real estate investors to accelerate and multiply their successes!
You may not be constantly flipping properties for profit or caught up in the buying and selling game, but a lack of a fast pace doesn't mean you're not capable of leveling up.
Here are five ways you can move your portfolio forward to start increasing your margins to meet your financial goals.
5 Ways to Level Up Your Passive Real Estate Investment Portfolio
Dive Into a New Market
A significant strategy in building a good, solid portfolio is diversifying. When you diversify, it helps mitigate risk. You aren't putting all of your proverbial eggs in one basket, so in case something goes wrong, there's effectively damage control in place. When you branch out into different markets, that's one way to diversify!
Local markets act independently from one another (barring a national recession or disaster), so an economic dive in one region won't affect your entire portfolio.
Even just having properties on the other side of town can be beneficial. Similarly, diversifying the type of property you're investing in can help. Even if you don't want to branch outside of single-family homes, there are variations even within that! Think about student housing, for instance. You could invest specifically in a college town rather than in a typical suburb.
Scale
Scaling, of course, is simply the act of acquiring more properties and increasing the size of your portfolio. Some investors, particularly those who are bearing the burden of their own landlord responsibilities, make the mistake of scaling too early. You have to make sure your system can manage more than one property with the same quality and efficiency—and it is incredibly difficult for a one-person team to do that.
Still, scaling when the time is right: when you have the right support, the right finances, when interest rates are low, and when the prices are right...it makes a lot of sense and can add another satisfying stream of passive income to your portfolio.
Refinance
Take advantage of shifting interest rates while they're as low as they are and look into refinancing. They might not get this low again! If you're paying less on your mortgage every month, that's just more money in your pocket. When these kinds of opportunities crop up, there's no reason for real estate investors not to take advantage of them.
Use that extra money to build equity: make updates that will improve your property values, or start paying off a few outstanding debts you may have.
Reduce Your Liability
For real estate investors, liability is a real concern to consider. We don't enjoy the notion of lawsuits and the like, but it's a reality we have to mind and guard ourselves against: whether it's a disgruntled tenant, negligence, or something in between. After all, the risk in real estate investment isn't just in your investments not making the money you want them to.
If you haven't, consider setting up a limited liability corporation (an LLC) for your company. This can help you enormously if you've started dealing with employees, partnerships, and more of the business elements of investing in real estate.
Other things you can do to reduce your liability? Always mind due diligence. In your entire real estate investment career, never let due diligence slip. It may get tedious. It may get boring. But we promise you'll never regret doing it.
Refine Your Portfolio
Sometimes getting better means getting rid of what isn't working. What a second, you might say. I thought we were leveling up! Getting rid of a property sounds like a step backwards! You're right, it does.
Refining your portfolio is necessary to allow you to be the best investor you can be. It allows room for better properties, better deals, and better money to come in. If you're holding on to mediocre deals you made when you had less experience, you're not going to be able to grow. Sometimes, those properties are holding you back.
Sometimes, they're not working for you. They're just draining your resources. Evaluate where you are now and decide for yourself if there's some fat that needs trimming from your portfolio. You only want the choice cuts.
Looking to level up in your real estate investment career? You've come to the right place.