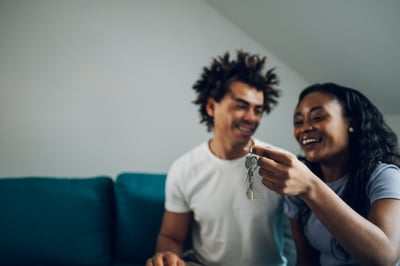 Building a real estate investment empire isn't about owning the most properties, charging the highest rates, or investing in the most luxurious markets. Success as an SFR investor comes through a high level of service and consistency. Your greatest asset apart from your properties is the people inhabiting them.
Taking care of your residents is the top priority. The single most effective way to maximize your rental income is to minimize resident turnover. Not only do vacancies halt your cash flow for that property, but they result in the added expenses of preparing and marketing the property for the next resident.
So what keeps your residents happy – and more importantly, helps them stay put?
Rental Property Qualities that Will Entice Long-Term Residents
1. Everything works as it should
This should be a no-brainer, but everything in your property should function properly, from appliances and outlets to faucets and HVAC. It's easy to put off perfection due to the cost, but a working, quality living environment is massively important. It's key that investors work with diligent contractors and managers who won't settle for less than the best.
2. The residence is well laid out
Not every home is cut out to be an investment property. The layout and size of the space can help or hinder a family's ability to live and function in an organized, stress-free way. Investment properties need intuitive layouts with ample storage space so that your residents are unlikely to "outgrow" the space.
3. It's in a prime location
Location matters. For an investment property, you want to be situated in good neighborhoods – those in excellent school districts and close to any amenity your resident would need. Where's the nearest grocery store? Gas station? Entertainment and dining options? The world beyond your property can be seen as an incentive if you buy with amenities in mind.
4. Attention to detail is obvious
Things that seem small can add up, turning minor annoyances into the catalyst that screams "get me out of here!" Foggy windows with broken seals, a bad paint job, sloppy installations, and appliances that don't quite fit…these are the things that can make rental residents want to run. Don't allow anyone to find fault with your property as much as you can help it.
5. A proactive management team is at hand
Too many property managers just sit back and collect a check until the resident brings up a problem. Not only can this cause issues to grow in scope and cost, but it can make residents feel neglected – even taken advantage of. Proactive management protects your assets and makes residents feel heard. While you don't want meddling managers, you do want ones that care about the resident experience.
6. Care when issues do arise
There are far too many horror stories about rental property problems brought up again and again to management, only for them to go seemingly ignored. Not only is this frustrating for the residents who must work around the issue, but it can turn a small annoyance into a costly fix.
Agility isn't just about providing the fix, though. It's also about communication. Your managers must convey their response, next steps, and any pertinent information clearly, quickly, and with warmth.
7. A personal touch
It's too easy for some investors and property managers to see their residents as merely a source of income. These are real families with their own hopes, dreams, and ambitions. You provide a great service to them, but we'd be mistaken to take them for granted. Invest in a long-term rapport. Ask for feedback. Send a holiday card. Be professional but warm.
And, perhaps most importantly, be willing to work with your residents when they come to you with a struggle. While we can't be completely flexible, being open to compromise shows that you care about more than that month-to-month payment, but in establishing a long-term relationship.
8. Safety & security
There are two areas of safety to consider: the environment surrounding your property and within the property itself. Are you making safety a priority? Willing to install security systems, outdoor lights, and quality locks on doors and windows? Are you maintaining stairs, walkways, and driveways? Proactive maintenance can take care of these things quite easily, but they're easy to let slip through the cracks.
Your residents will be more inclined to stay if your property doesn't feel like a death trap!
Ultimately, proper care of your property and the people living in it is what sets the investor up for lasting success. Make it so your residents are happy to stay and sad to leave!
Our property management team is consistently ahead of the competition. Ask us why.