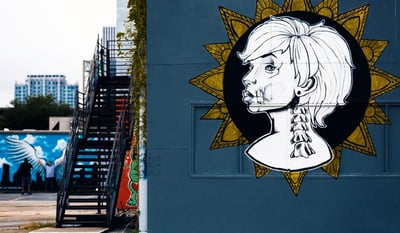 We're probably all tired of predictions. But for real estate investors, they can be incredibly valuable. If we can gauge the direction of the market ahead of time, we can make better, more informed decisions...ahead of the curve!
Memphis Invest, as you know, is thrilled to be in three incredible real estate markets—Memphis, Houston, and Dallas. Houston has been one of the hottest markets in the country for the past few years. But will it stay that way in 2017? What's the forecast look like—and what can real estate investors expect?
We'll tell you! Here's what the outlook is for Houston real estate in the year ahead.
Top Trends for Houston's Real Estate and Economy in 2017
Rent Prices will Calm Down
During 2016, one of the major concerns of economists and Average Joes alike was that of rent affordability. The cost of rent nationwide was starting to far outpace income, making it very difficult for tenants to afford their rentals and other necessities—like healthcare—let alone keep savings.
However, it looks as though rent prices in Houston are leveling off—they fell 2.8% earlier in 2016, down to a median of $1,600 per month. While this sounds like bad news to investors, a healthy, stable, and affordable rent price is good overall. It's better for the overall economy and long-term stability!
Why are rent prices leveling off? Although demand for rentals (both single-family homes and multifamily properties) is high, and new developments tend to be pricey, there is enough new apartment construction in Houston to keep supply satisfied.
Oil Recovery Brings Real Estate Health
The energy industry has had it tough these past few years. But things might finally be looking up! Right now, oil prices are pretty firmly set around $50-55 a barrel, which isn't at the peak industry experts would like to see—that would be more like $65 a barrel—but the growth and stability is still great news, considering where oil has been.
The improvement in the energy sector is better news for the local Houston economy, employment, and population...which all, in turn, affect the real estate market in a very positive way.
Increased Demand for Retiree Housing
Baby boomers are making waves in Houston. Developers are looking to cater to new retirees, making communities and apartment complexes designated to this growing demographic. We're not talking nursing homes, here. This is active retiree real estate. Developers really see opportunity here—and there may be opportunity for investors, too.
Population on the Rise Despite Economic Bumps
Despite the oil crisis (and its passing), Houston continued to see population growth last year, and it's expecting to continue into 2017. In fact, at the height of the oil slump, between July 2014 and 2015, nearly 160,000 people moved to Space City. Population growth is one key indicator that real estate investors should look towards when gauging the health of a market.
If a city is growing in population, it's growing in real estate demand.
Foreign Competition on the Way Out
A recent survey showed the foreign investors aren't as interested in Houston as they have been in years past. Foreign investors tend to bid with all-cash offers, so this may be good news for new investors who are prefer to acquire properties through traditional bank financing.
The cause of disinterest is solely due to market uncertainty—these investors aren't willing to stick with Houston as they recover from the oil crisis, though the worst seems to be over. For other investors, this could be room to muscle in where competition was previously too steep. Now may be the time to capitalize on opportunity.
Cooling Home Prices Due to Mortgage Rises
Also in Houston real estate, we may begin to see home prices begin to cool. Based on projections and educated guesses, mortgage rates are expected to increase, which, in turn, is expected to put the brakes on price growth. There's some debate, but with the election and new year behind us, there could also be an increase in inventory—also easing high prices.
But, as we've discussed before, home building nationwide might be down based on policies under new administration—it's yet to be seen!
Despite any uncertainties there may be about the Houston real estate market, we're certain about one thing: there are opportunities for real estate investors. We're got our foot in the door for you, and we're prepared to have an incredible 2017!
Why don't you join us?