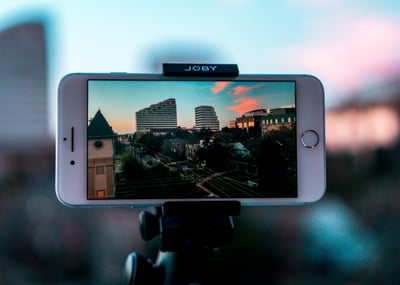 Even as the nation stirs with rumors and worries of a recession, we see that many markets provide both a healthy market balance and a secure, growing job sector. There's a reason prospects for North Texas cities are positive — it remains one of the best areas in the nation for job growth.
Dallas-Ft. Worth has been a historically hot market over the past decade or so. Thanks to a near recession-proof market, Dallas was among one of the cities that didn't see a drastic dip in home values or employment opportunities. A diversified economy was a major contributor to the fact. The story was similar in Houston — because neither market had over-inflated home values, there was not much of a fall during the Great Recession.
This allowed both Dallas and Houston to emerge as some of the top markets in the nation. People could actually find jobs and homebuyers were less frightened that they'd fall underwater.
In the years since the market has heated up — does it spell disaster for the future of the Dallas market? Not so. What we've seen is a growing and, finally, a cooling market that offers plenty of investment opportunities for turnkey real estate investors.
3 Crucial Qualities in the Dallas Real Estate Market
Cooling Home Price Gains Encourage Buyers
For a long time, investors and market professionals alike worried that the Dallas-Ft. Worth market was overheating. As the market attracted professionals with job opportunities that other markets lacked, home prices and home construction increased exponentially in kind. With fears of another recession on the horizon, it would be easy to believe that Dallas would not be so fortunate this time. That's why we have to consider the facts.
Home price appreciation in DFW has been on a year-over-year decline. This isn't necessarily a bad thing, either. This overall depreciation has put homeownership more in reach.
Millennials in Texas are still more likely to own a home than anywhere else in the country. While nationally only 58 percent of millennials are homeowners, 70 percent of Texas millennials are homeowners. This speaks to the relative market affordability for a city of its size.
The biggest obstacles for millennial homeownership? Low income and reduced savings — both from wages that are not growing and the burden of student debts.
All-in-all, North Texas cities (most notably the Ft. Worth in Dallas-Ft. Worth) are seen as particularly attractive to homebuyers.
Inventory Tight, Affordability Hard to Come By
There is an inventory squeeze in Dallas for affordable properties under the $200,000 mark. The median list price in Dallas is $309,000. Most homebuyers, however, can only afford a home up to $245,000.
Part of the problem is that while inventory is plentiful in Dallas, it tends to concentrate on the high-end and luxury price points. This includes new construction, not just current stock.
This can make it a more difficult market for investors who are trying to identify and bid on homes below market price. For turnkey investors, however, your properties have already been identified and acquired by the turnkey provider — ready for you to purchase and start earning passive income.
Check out: Why Real Estate Investors Love Dallas, TX!
New Construction Struggles to Keep Up with Job Growth
Despite the trickiness of the Dallas market, an area in which the market shines is job growth. Like Houston, Dallas has seen a job growth rate of some 4.5 percent with the addition of 115,800 in the Dallas-Fort Worth-Arlington Metropolitan Statistical Area. That's more than double the national job growth rate. Between August of 2018 and 2019, job growth increased by 3.1 percent. The national average was 1.4 percent.
In a survey of twelve major metropolitan areas, Dallas came in first for annual job growth and second for year-over-year for the number of jobs added.
Because of this exponential job growth, it's no surprise that the construction sector is struggling to keep up with housing demand. Experts predict that the short supply will continue for a few years more.
The Takeaway for Turnkey Real Estate Investors
With inventory tight and affordability dubious in Dallas, rental demand is obviously steady and growing as much as the demand for traditional housing. While the market can be tough to crack for certain types of investors, turnkey investors reap the benefits of market access. Every property has been carefully vetted to maximize your investment — from promoting lease renewals, and tenant satisfaction to careful property maintenance and management.
It's clear that Dallas, with its growing housing demand alongside a diverse and robust job market, is poised for strength despite recession worries.
Start investing in Dallas today.