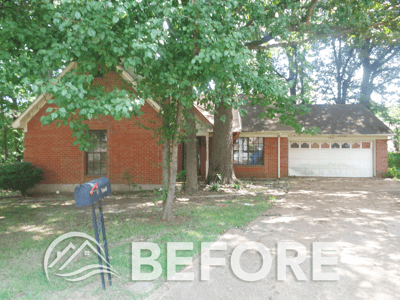 We've got another great renovation for you, coming from our home town - Memphis, TN! With a rehab budget of $54,000, our team worked tirelessly from roof to foundation, turning this property into a turnkey portfolio dream. On the home's exterior, we focused on repairing the fence and removing trees as well as installing a new roof and garage door. With the interior, our team installed new tiling in the showers, installed new countertops in the kitchen, and painted the whole house to make it look refreshed and modern.
What makes Memphis an ideal market for investors is the high renter population, the cost effective investment opportunities and the economic health and growth of the city. Memphis is a place that is growing and attracting millennials and young families, college students and new graduates, and bringing in opportunities, innovation, and world-class business ventures. Attracting this new residential growth is world-class culinary experiences, diverse cultural attractions and explosive business growth as well as some of the most affordable costs of living. For investors, the rising property values and declining foreclosures is indicative of market health and, more specifically, the growing economic vitality and stability in Memphis. With a vibrant and promising investment market growing stronger each day, investors can't afford to miss the opportunities in Memphis.
Related Article: The Memphis Market Strikes the Right Chord for Real Estate Investors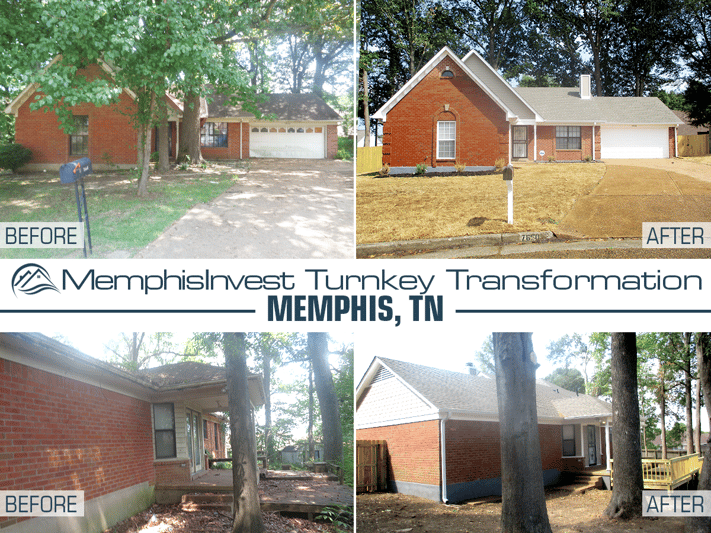 About this Transformation:
The owner of this Turnkey Transformation is located in New Jersey and has closed on ten total properties with Memphis Invest so far. Here is some additional info. about the home:

- 3 bedrooms, 2 baths
- House was Built in 1989
- 1,476 sq. ft.
- Lot size of .25 acres
- Installed New Roof
- Installed New AC Unit
- Installed New Water Heater
- Installed New Furnace
- Installed New Fence
- Repaired All Cracks In Mortar Around House
- Repaired Concrete Around Foundation
- Installed New Carpet and Plank Flooring
- Installed New Blinds Throughout
- Installed New Hardware on Cabinets
- Installed New Light Fixtures
- Installed New Double-Paned Windows in Master
- Installed New Countertops
-Installed New Backsplash at Stove Opening
- Replaced all damaged/rotten wood/trim/siding around house
- Painted all walls, trims and doors, closets, and cabinets
- HVAC, Electrical and Plumbing inspected and repaired by a Licensed Professional


Let Memphis Invest transform your financial future!