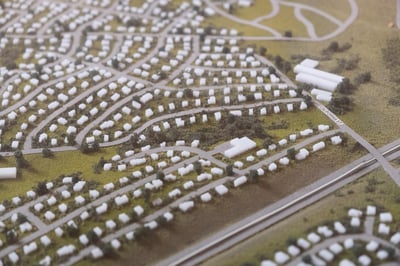 There's no shortage of hype in the real estate investing world. We know that just by looking at headlines! Everyone is always searching for the next big market, the hot new trend, and the strategy that will make money fast.
However, hype is often empty. It's easy to get swept up in promises and hype and wind up making some big mistakes when it's all said and done. So how do investors avoid the hype and focus on real, lasting real estate investment opportunities?
Keep reading to find out.
How to Avoid Hype and Invest in Winning Properties
In real estate investment, hype can take many forms. And this isn't to say that all hype is bad: but not all hype is warranted. If you want to make wise investment decisions, you have to look beyond how people feel about a market and instead rely on the facts. Markets that lack hype may actually provide better, more stable opportunities for buy-and-hold investors.
Examine the facts.
First things first: get the facts. Don't take someone's word at face value about a new, exciting investment market that's guaranteed to be the next big thing. What are the facts? What are real investors actually experiencing in the market? What are prices doing? Are locals buying? Where in the market cycle is the city? Where is revitalization really happening?
Sometimes, getting these types of facts demands not just research, but personal experience. This is why having teams on the ground like we do is so important! When you partner with a Memphis Invest, you have your finger on the pulse.
Be sure to read: The Real Estate Investor's Guide to Reading Real Estate Data
Look at comps.
One of the cardinal rules of real estate is that you should never exceed the comparable prices in your area. This goes for buying, renovating, and selling. Renting, too! If you're hearing buzz about a particular property or neighborhood, examine those comps. What are nearby homes selling for? Does it look like prices will appreciate and compete with this property? Will it remain an over-valued outlier in a neighborhood that's really not all that hot?
Comparable values are crucial. While a new build or renovation can boost home values and cause a higher price, there need to be indications that the rest of the neighborhood will follow suit.
By looking closely at comps (remember, this is homes sold, not pending or active listings), you can gauge the direction of a market.
Study the local market.
We harp on this one a lot, but it's always worth saying. A market's real estate industry does not exist in a bubble. It's affected by everything in the market. Most notably, population growth and the local job industry make the biggest impact on the demand in a real estate market. When there are job opportunities, people will move into the market. This is turn creates real estate demand. You can tell a lot about a market just by looking at the health of its economy.
This is also crucial when looking for long-term market stability. This is something you absolutely need in an investment market. You want markets that have a diversified local economy (meaning that the market's health doesn't hinge on a single industry or employer), growth of new businesses, and local leadership that values and prioritizes job growth and industry.
When you have these, you will find that real estate demand...and values...increase.
Recognize what hype looks like.
Hype in real estate investment can come in a lot of different flavors, but there are particular red flags to look for. It's important to understand that a hot market isn't always the best or easiest environment to grow a portfolio. There's a risk of that bubble bursting or simply being unable to compete.
For buy-and-hold real estate investors, those rising prices may actually be a deterrent because they destroy your debt-to-income ratio. We must be mindful of how much we're paying to be in a hot market versus what we can actually make when renting out the property.
Hype often looks like empty promises. If people are talking about 'sure things' and 'guaranteed returns,' you're treading in dangerous territory. Remember that every investment carries risk and no investment is a sure thing. The best you can do is mitigate your risk and do your due diligence.
The good news? Turnkey real estate investors don't have to worry about weighing hype against the facts. Your turnkey provider— Memphis Invest—has already done the heavy lifting on that end. Our thoroughly vetted markets may not always have mass hype, but they've proven themselves in their stability and long-term income-earning potential for real estate investors.
And for us, that's what truly matters.
Start investing in turnkey real estate today!