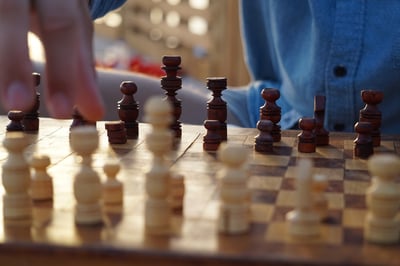 There are many ways to invest in real estate. As an investor, you can take any number of paths and adopt varied strategies that suit your goals and your personality. However, there's one variety of investing in real estate that always offers an advantage: self-directed real estate investment.
When you choose to be self-directed, you take on agency and responsibility for the success of your investments. While this can be daunting, the alternative—leaving your investments in the hands of an unknown—is risky.
What kind of investments aren't self-directed? Think crowdfunding real estate investments and REITs (real estate investment trusts). These both can operate more like a stock investment than a real estate investment. You put your money behind a venture and hope that those in control make decisions that will result in a return on your investment. While you do choose your investment in a way, you have little control as to the outcome.
This is often up-in-the-air. You have no say in the actual process of investing in real estate or its development. This is why, for real estate investors looking to build long-term, stable wealth, self-directed is that way to operate.
4 Ways Self-Directed Real Estate Investment Benefits You
You have agency.
Perhaps the biggest benefit to self-directed real estate investing is your agency as owner. When you choose your investments, you truly choose them. You have the ability to pick the markets you wish to invest in, you can pick the properties you desire. You build a tailored real estate portfolio that fulfills your vision and financial goals.
When it comes to hands-on and hands-off investing, the differentiation isn't always about turning investing into a grueling full-time job or not. You can be a passive investor but also be hands-on. This means that you take control of your investments. You are the decision-maker and the catalyst in the trajectory of your portfolio. While this is a great responsibility, it also means you alone build your success.
You know what's going on.
A massive advantage to being self-directed is simply your access to knowledge and information. When you put your money towards a REIT or crowdfunding effort, you don't always get the full picture. When you are the one directing your investments, you know the facts. Even when working with a turnkey investment company, where your properties are managed by an in-house management team, you receive regular, monthly updates.
You're kept in-the-know about your investment's performance—not just to appease a mass of investors, but to truly fine-tune your growing portfolio.
You control your risk.
Risk management is key to success in any real estate investment. Managing your risk without agency in the investment is impossible! You have to trust that the people in charge will manage risk responsibility and appropriately. A self-directed investor—especially one partnered with a turnkey partner like Memphis Invest—has a say in their risk management. From insurance and in-house advisers to management and customer service team that focus on property quality and resident retention, you know that your bases are covered.
While others may help you manage your risk, you are in control of the risks you take on and you always know if they manifest.
Check out: Building a Real Estate Investing Strategy: Minimize Risk in Your Investments
You tailor your experience.
Your agency in real estate investing means that you, naturally, have control over what you invest in and when. This isn't only a comfort because you know more and control more, but because you can truly tailor your experience to match your goals. Scaling your portfolio? You decide when and in what market. Diversifying? You can hand-pick properties across a multitude of markets.
You are building a portfolio not on the vision of someone else, but on your own. If your circumstances change, your strategy can adapt immediately. You build a portfolio that suits you rather than allowing someone to make decisions for you.
What If I'm New to Real Estate Investment?
If you have no experience in investing in real estate, the prospect of being in charge of your trajectory can seem impossible. The truth is, being a self-directed investor isn't difficult. However, it does demand a baseline of knowledge and a willingness to learn.
The best way to be self-directed? Turnkey real estate investment. While your turnkey provider, like Memphis Invest, manages your property day-to-day and ensures that your risk is managed and your cash flow is consistent, you alone decide how to grow your portfolio.
You can be self-directed with the support of experienced real estate investment teams who invest themselves in your success.
Still unsure? See real stories from real investors who have found success through Memphis Invest.