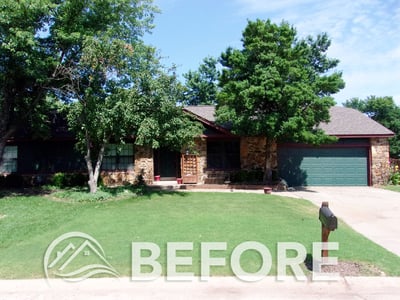 Coming to you from the Tulsa, Oklahoma area, we have this week's Turnkey Transformation! With this home, there was a lot of cleanup to be done not only on the inside, but especially outside, due to a lot of neglect and overgrowth. The exterior needed lots of pressure washing, painting and replacing of wood siding, and removal of yard debris. Much of this yard debris includes things like older playground equipment, a patio overflowing with furniture and other items, and landscaping scrubs and overgrown trees. But this project just goes to show how a team and processes can get this place back into shape! Check out the before and after pics to see how much this property can shine!
After 41 days of renovation and a $43,000 budget, we were able to truly transform this Oklahoma home into a freshly renovated property for our investors. One of the biggest issues with this home was the rotten wood on the exterior of the property. Sometimes rotting wood can spread and lie unnoticed in your home for long periods of time, only revealing itself when it's too late. The best way to prevent wood rot in the future is to maintain your gutters and keep them clear for rainwater. And also for good measure, you should add covered entrances to your exterior doors and make sure that your home is well ventilated so you're not trapping moisture.
Related Article: How Well Do You Know These 4 Core Resident Maintenance Responsibilities?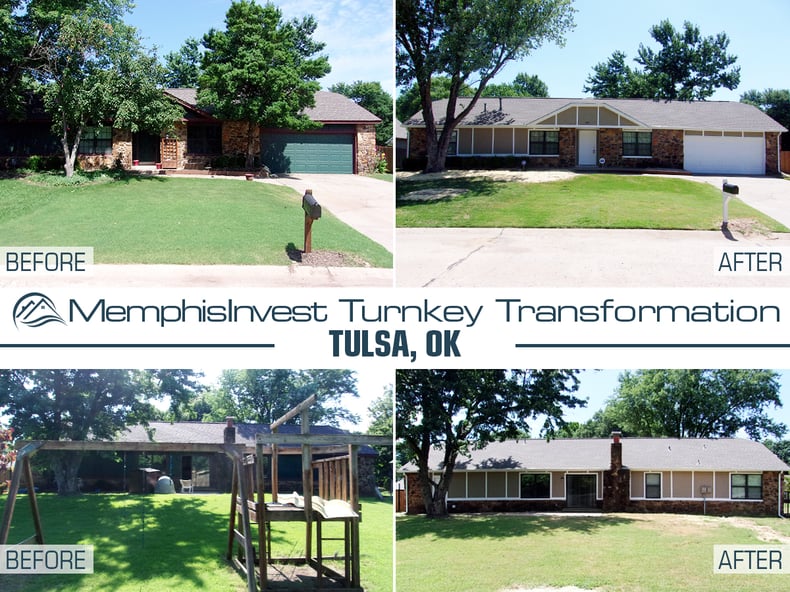 About this Transformation:
The owner of this Turnkey Transformation is from Hawaii and has sold 3 properties so far with the Memphis Invest. Here is some additional info. about the home:

- 3 bedrooms, 2 baths
- House was built in 1980
- 1,735 sq. ft.
- Lot size of .28 acres
- Installed New Carpet
- Installed New Roof
- Installed New Flooring
- Installed New Light Fixtures
- Installed New Blinds throughout
- Installed New Dishwasher
- Installed New Garage Motor
- Repaired All Cracks in Mortar Around House
- Repaired Concrete Around Foundation
- Installed New AC Unit
- Installed New Furnace
- Serviced Water Heater
- Replaced all damaged/rotten wood/trim/siding around house
- Painted walls, trims, closets and ceilings
- HVAC, electrical and plumbing inspected by a licensed professional


Let Memphis Invest transform your financial future!