We have a lot of fun here at Memphis Invest in the middle of working very hard to be the best at what we do. The company has grown to 63 team members in three cities with multiple office buildings. With so many team members across so many offices, we are always looking for ways to get better and get the team involved.
That is where this little book comes into the picture.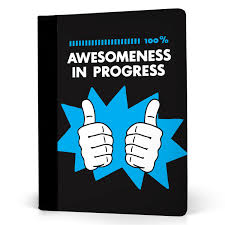 This awesome little book (forgive the pun) is nothing but an ordinary little spiral notebook when you look at it from the outside. It is the ideas inside that make it truly awesome! We gave these notebooks to all 63 team members along with a few announcements and instructions at our last team meeting. We informed our team that the the leaders of our companies had decided to take the next 16 months and really focus on being the best Turnkey real estate company in the country.
We have worked hard for years to earn that distinction from our clients, vendors and other Turnkey companies alike. However, we knew this was the best opportunity we would have to methodically retool our entire process and company from the ground up. From hiring new team members, to developing a robust training program for all of our team and even adding services for our clients that set us apart from any other companies. We knew we had 16 months to prepare our team for a very bright future.
Kent Sr. is the one who found the Awesomeness in Progress books and brought them to our leadership meeting with a challenge to figure out how best to use them. We landed on a special plan to get our whole team in on the development and introduction of our 16 month project.
What we came up with was a special plan to get our team involved. All 63 team members are challenged to come up with one idea each week for the next 52 weeks. We challenged them to write out their idea including how we make it work. If all 63 team members come up with one idea a week, that is 63 ideas each week for 52 weeks.
That is 3,276 awesome opportunities for the Memphis Invest Team to come up with something big!
In the middle of all of those ideas are going to be genius plans for making the Memphis Invest family of companies even more awesome than they already are!
The team leaders are reviewing and culling ideas from our team each week and sending the best ones for review. What you will see as a client are little subtle changes and big, brand new ideas that all translate into a better, more reliable experience as a real estate investor.
We will be sure to keep everyone up to date as we start rolling out big, new ideas. Until then, when you stop by the offices in Memphis, Dallas or Houston, we hope to show a little of our "Awesomeness in Progress"!