---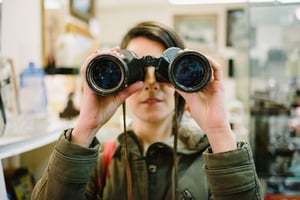 Many real estate investors like to keep a close eye on their investment properties. They believe local is best and they've got to be able to be there on the ground in order to truly be successful at real estate investing. There is nothing wrong with that approach. In fact, depending on the neighborhood and type of property you are interested in purchasing, it may be best to stick close to home and invest locally. However, investing in your own backyard is definitely NOT the only way to invest in single-family rental properties.
There's a great myth that the only markets worth investing in is the one you're in. While yes, there are absolutely benefits to investing in real estate on a local level—after all, you know the demographics, the management companies, the other investors, and even that little je ne sais quoi that you can only get from being a local yourself.
People say remote markets are dangerous. You won't succeed. You need to be an insider. It's true that you should know the market you're choosing to invest in, and as much as possible. But that doesn't mean you can't find success through investing in real estate remotely. In fact, you can have a LOT of success! It just takes the right approach.
We will tell you outright that we believe the best way to invest in a remote market, whether it's in the state over or across the country, is through turnkey real estate.
Why use turnkey real estate investing for remote markets?
Market expertise. You're putting your investments in the hands of people who are on the ground, living in the market you want to invest in. Even if you don't know the market, they do. A quality Turnkey operators #1 job is to shrink a market for an investor. These local companies should not simply be looking for low-cost deals. They should be locating the best properties that give out-of-area investors the highest chance of success.

Make income truly passive. Utilizing a turnkey real estate companies' services means your investments can be as passive as humanly possible. Now, that does not mean that you have nothing to do. Being passive about your passive investments is a great way to lose money. But the heavy lifting should be done for you. Locating properties, over-seeing renovations, marketing the rental property and managing tenants should all be handled for you as a real estate investor.

Open up new opportunities. Turnkey real estate companies cut out a lot of the real estate investor's work, especially on the front end. The properties are already there and ready for you. No bidding wars, no throwing elbows in a highly competitive market. Suddenly your world opens up for more.
Naturally, there is a lot of risk associated with investing out-of-state. It's not as easy as picking out a company in the phone book and forking over the cash if you want to be successful. All that's likely to be is a complicated way to throw away your money.
If you want to be successful in faraway markets and are going to forego the route of Turnkey real estate investing, follow these essential steps:
5 Crucial Steps to Successful Out of State Investing
Do your homework.
There's only so much you can know without being in the market yourself, but there's still a lot to know. If you're interested in a market, try to learn as much as you can about it. Laws vary from state to state and within cities. It's not enough to know your property inside and out: you've got to know the area, too. What are the demographics like? Look into surrounding property values, neighborhood qualities, crime rates, proximity to schools, transportation and amenities. Research local laws that could affect your property. What's the employment rate? What are current and projected property values? Before you even consider buying a property in a distant market, learn as much as you possibly can about the area.
Develop a plan.
A plan is part of any investment, but it's especially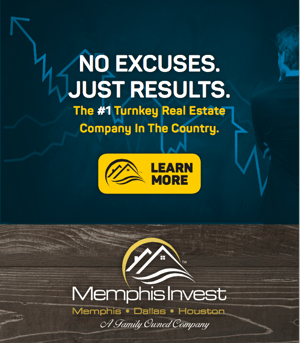 integral to the properties that are far away. You need a blanket plan for handling any out-of-state investments, no matter where they are. Obviously, you won't be able to drive up at the drop of a hat. You've got to have contacts and management you can rely on to do what you can't be there for. Consider what you're looking for out-of-state. It may be different than the type of investments you deal with locally. Maybe you want to rehab instead of rent, or rent rather than flip. Before you start making offers, know what your plan is.
Build up local contacts.
Once you've got a clear vision in place for your out-of-state goals, it's time to get things moving. There are a lot of people you've got to get in touch with if you intend to invest without the help of a turnkey real estate investment company. There are realtors, contractors, management companies...the list goes on. Scour around for the highly recommended people in their fields. If you can network with other investors in a non-competitive way, they may be able to offer friendly insight based on their experiences in the market.
Research turnkey companies.
Not all turnkey companies are created equal. If you find one in the area that seems like a good fit for you and your investment goals, start investigating. Read all of their materials, set up meetings and one-on-one calls. See if you can get references and recommendations. You'll likely be putting your investments largely in their hands, so it's vital to form a good rapport and a deeper relationship with your turnkey company. They should be concerned with seeing your success, because your success is also theirs. Listen to your intuition and take the advice of others in the industry.
Communicate frequently.
Even professional relationships demand attention if they're to be healthy and fruitful. Be sure to check in with management regularly—weekly, bimonthly, monthly, whatever best suits your plans and comfort level—and continue to hold conversation with your team or the folks handling the bulk of your investments. Regroup and check in, value and promote transparency. These are your partners. Don't completely hand over the reigns, even if this is 'passive' income. They are still your investments. The best thing you can do is stay involved, informed, and on top of things.
In my eyes, this is a tough route to follow, but certainly doable. Turnkey companies were initially designed to help investors develop that 5-step plan without the headaches. That is not always the case, but it certainly is easier and less time-consuming than building from the ground up. Whichever route you take, Turnkey investing or do-it-yourself, make sure you follow the above guidelines!
What details do you think can make or break an out-of-state investment? Share your experiences in the comments.