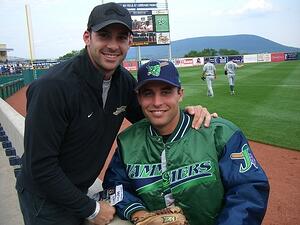 Drew Clothier, the nephew of Kent Clothier, Sr. has joined Memphis Invest, GP after completing his military service commitment. Drew chose the military in his late teens when he accepted a baseball scholarship to pitch at Westpoint. Drew was a standout high school baseball player in Memphis, starring for Christian Brothers High School before leaving for Westpoint.
Drew spent four years at Westpoint before graduating as a commissioned officer in the U.S. Army. Drew's dream of playing major league baseball was realized in the summer of 2008 when he was drafted by the Florida Marlins. Unfortunately, Drew and all of his fellow classmates who were drafted to play in major sports leagues that year were called back to active duty and told their dreams could wait. Drew served five years of active duty as a tank commander and served as a captain in the U.S. Army during one tour of duty in Afghanistan.

Much like Major League baseball teams kept their eye on Drew while at Westpoint, so did Memphis Invest. When the end of his service commitment was approaching, we asked Drew to consider working for our company. He took some time to review his options with many companies around the country, but the draw of a family-run business that was growing at break-neck pace won out. Drew joined an outstanding staff at Premier Property Management and joined the Memphis Invest, GP family of companies in June of this year.
Yes, there is another Clothier!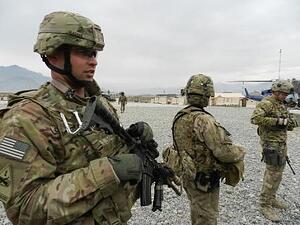 I could tell this story in a lot of different ways and could even just announce that "hey, we hired another Clothier"! But that does not tell the whole story. Drew is an exceptional individual and represents exactly the type of person we are surrounding ourselves with today. His commitment to his country, devotion to putting in hundreds if not thousands of hours working as a pitcher to get drafted and his decision to surround himself and his wife and son with family speak volumes as to why we wanted him to join our company. Drew has so far fit in perfectly with the outstanding team we have put together over the years. Our success depends entirely on the people we bring into the company and Drew will certainly contribute to our continued growth as a company and our success.
Drew is already working closely with the Property Management company as well as the Customer Service department to improve real-time information sharing on the status of the 1,900 plus properties under management today. Drew is responsible at this time for rent collection as he oversees the $1.7 million in payment collections each month. Over the next year or two you may hear more from or about Drew, but for now he is also working to earn the respect of the other 40 employees in the family of companies. Drew is learning our systems and approach to great customer service in the real estate investment business and we look forward to having him join us at our next events.
If you attend our Dallas event in October or our Spring party next April in Memphis, be sure to say hello to Drew and the rest of our fantastic staff!