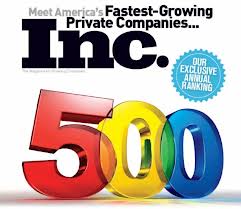 Memphis Invest, GP was on the Inc. Magazine FastestGrowing Companies list for the second year in a row moving up to #303 in 2013 from #1320 in 2012. This is a tremendous honor as Memphis Invest, GP joins a prestigious - and exclusive - list of companies that has included Zappos, Microsoft, Jamba Juice, Under Armour, Oracle, Clif Bar, and Otterbox, just to name a few. This is an impressive list and is an incredible distinction for the Memphis real estate investment company.
Memphis Invest, GP was founded originally in 2004 by Kent Clothier, Sr. and his wife Sherry Clothier as a small real estate investment company that would focus on buying and selling investment properties. They slowly began to add staff, add additional services and eventually acquire office space. In 2007, Brett Clothier and Chris Clothier, two of three sons, joined as partners and the company was re-branded as MemphisInvest.com.
The company began to focus on buying better properties, completing a higher level of renovations. eliminating deferred maintenance issues, placing tenants in those investment properties and then selling those properties as a performing asset to a passive real estate investor. The company also developed Premier Property Management to provide management services to investors that wanted the convenience of that value-added service.
Kent Clothier, Jr., the third son, while not a partner, played a very important role with his non-stop marketing effort. Kent, a real estate speaker and owner of a separate real estate education company, tirelessly told the small, family-owned companies' story to real estate investment groups and events around the country during his speaking opportunities. The company remained small and focused on quality and customer experience knowing that critical mass would be reached and tremendous growth when services and products met the expectations of the client.
Over a very short six years, but thousands of hours of hard work, the companies re-branding push has worked. Today, the name Memphis Invest is synonymous with high-quality, outstanding customer service and leadership within the investment community. Inclusion in this exclusive list for two consecutive years makes the years of effort and drive absolutely worth the effort. The company now finds itself in rare territory as it continues to grow, add staff, expand to additional cities, offer additional services and rack up awards and recognition from independent companies and industry peers alike.
In the past two years, Memphis Invest, GP has been awarded two separate Small Business of the Year awards including the highly competitive Memphis Business Journal award in 2013. Memphis Invest, GP was featured in customer service expert, Joe Calloway's latest book "Be The Best At What Matters Most". Memphis Invest, GP has also been named to the Inc. 500 Fastest Growing Companies list twice and been asked to appear at numerous real estate events around the country. Some of the reasons for the companies success and rise in recognition include:
the company currently works with just shy of 800 investors from 41 states and 6 countries.
the company currently manages 1,791 properties with a total value approaching $200 million.
the development of a Customer Service program where every investor is contacted personally every month.
63% of monthly sales are conducted with current investors building on their property portfolio. This repeat business is a huge reason for the company reaching critical mass.
the property management arm of the company routinely runs vacancy rates below 5%.
the company has a 98.1% accuracy rate with rental rates on new properties.
the average length of occupancy exceeds three years.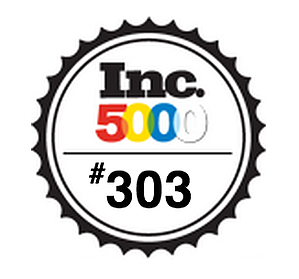 These are just a few of the stats, which have helpedMemphis Invest, GP move up the list to #303 and secure a spot on the Fastest Growing Companies in America list for a second straight year. Memphis Invest, GP ranks as the 3rd highest company in Tennessee and the 10th highest ranking company in the real estate industry. With the success the company enjoyed in 2012, the companies move in to the Dallas, Texas market has gone smoothly and quickly helped to establish an investment footprint for their clients in that market. Adding additional cities such as Dallas should help serve as a continued opportunity for growth and inclusion on the list for many years to come.
There are many more exciting announcements to come in the remaining few months of 2013 including additional hires, a new investment market as well as a special surprise as we approach our 10 year anniversary. We look forward to sharing those announcements with each of our nearly 800 clients, 40 staff members and thousands of followers!
We owe an enormous 'Thank-You' to everyone who has helped and continues to help our company grow! We look forward to many more years of working with passive real estate investors looking to build a secure future with a reliable real estate partner.
Would You Like More Information on Getting Started Investing In Passive Real Estate?

We have also produced an excellent video for real estate investors: