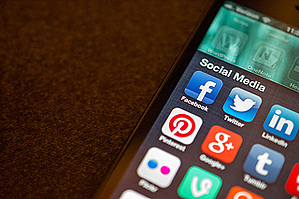 The phenomenon of social media is here to stay, folks. Which sites and applications are the most popular may change -- and it's no wonder considering new ones are popping up all the time -- but the fact remains that social networking has altered the way companies and individuals think about advertising and marketing forever. It is estimated that within the next year or two, dollars spent on social media advertising will eclipse traditional marketing channels.
The business of real estate investing has certainly not been immune to the changes social media have wrought. Real estate investors use social media platforms to build a following and to showcase properties to potential tenants and buyers. More and more real estate companies are using social media to build brand awareness and to build a more diverse and far-flung following as well.
Social networking can be a powerful tool for real estate investors, but to take maximum advantage of its strengths, they have to stay on top of social networking trends. Users need to know how best to utilize each application and how to interpret any information and feedback they receive. More importantly, social media is an ever-changing platform and users have to be super sharp with the new applications and move quickly to take advantage of the new opportunities those platforms present.
In today's post, I'm going to give you a couple of quick-and-easy ideas to maximize what social networking can do for you. These are just a jumping-off point. Keep those Google fingers sharp and learn as much as you can about social networking; used correctly, it can be a powerful tool for your real estate investing business!
Know When to Post
There isn't a consensus about when the best time to post is for each social network. This is understandable, as the ubiquity of social media is still in its infancy. The most reliable way to find out when to post content is to keep track of how successful your posts are and see if you can discern trends. The best time for someone else to post may be different than the best time for you to post. If your 9 AM posts aren't getting any traction, but you're knocking your 3 PM posts out of the park, then mid-afternoon may be your sweet spot. Check out this article for some valuable insight into the timing of sharing social media/email/blog.
At first glance you may think it is impossible to wake up each day and make social media posts at all hours of the night and day, but you would be amazed at the new technology. You can prepare and plan your posts in advance and make it appear that you are super-human and posting 24/7! And here is how you do it...
Make it Easy on Yourself: Schedule Your Posts!
Let's say you've discovered the ideal time for you to post content. It may not always be feasible for you to be online at that particular time every day. The good news? You don't have to! There are apps like HootSuite that you can use to schedule your posts in advance. You write the content, attach photos, etc., and your post will appear automatically when you've scheduled it to appear. Some social networks even have this capability built in to the application. Read these instructions from Facebook on how to schedule posts.
We'll look more later at other ways to maximize the advertising and marketing leverage you can get from social media. Do you have any social media tips for your fellow Memphis real estate investors? Please share them in the comments!