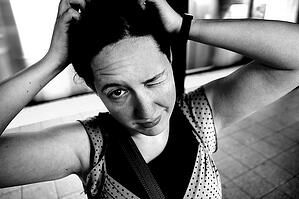 There are plenty of rewarding things about managing your own rental properties. Some landlords are thrilled by the prospect of finding the perfect tenants for their properties and building lasting relationships with them. They find the experience of managing and maintaining a property to be very rewarding — and it certainly can be!
But landlord responsibilities aren't for everyone, especially if your investment was meant to be a truly passive source of income next to a full-time job. But maybe you just aren't sure if it's time to take the plunge and outsource your property management.
It's a big step — after all, whoever ends up managing your properties isn't going to be doing it for free. So how can you know that you're doing the right thing? How can you be sure you're not just throwing in the towel? Well, it's time to evaluate.
Outsource Your Property Management If…
You Live Far from Your Property
It's ideal for landlords to live within short driving distance of the property that they manage. Landlord responsibilities and property management are all very hands-on activities. If you live a significant distance and especially if you live in another state than your rental properties, taking on landlord responsibilities yourself isn't a feasible option. I have met some who try to do it and a very, very few are actually successful and able to manage their real estate investment property from a long distance.
You Have More Than One Property
Managing one property is a lot of work. Managing more than one by yourself is almost impossible. If you have multiple properties, handling all of the responsibilities of finding tenants, answering to emergencies and repair concerns, doing taxes and leases and collecting rent...it's overwhelming. The paperwork alone can be daunting, but when you actually factor in the amount your time that has to be spent, it becomes almost impossible unless you want that to be a full-time job.
You Aren't a Seasoned Landlord
If you don't have a lot of experience in handling landlord responsibilities, trying to take them on yourself can result in costly mistakes. The time is takes you to learn how to be a good landlord is time that needs to be spent being a good landlord. Property management is stressful enough no matter how much experience is backing it up. It can run you into legal troubles, too, if you're not up to speed on landlord-tenant law and the other strings attached to landlord responsibilities. Most new real estate investors turn to property management because of the sheer magnitude of the management job.
You're Pressed for Time
It's likely that you, as an investor in real estate, have a full-time job. Stacking a day job on top of property management — which is a job all on its own — is just asking to be constantly stressed and burned out. Property management means emergency calls at all hours, weekends spent mowing their lawn and trimming their hedges and being available at the drop of a hat on top of carving out the time to handle finances. That is not to mention handling the relationship side of the management where you are doing things to improve and maintain relationships so you can keep your tenants. Lastly, don't even get me started on collections. No matter how good the tenants or the management, there will always be collections of rents, late payments, late fees, application fees, reimbursement of tenants related issues where you have repair work done. It is a never ending battle to stay on top of the finances.
You Have a Low Tolerance for Tenant Problems
Does the thought of having to evict someone terrify you? The stress of evictions, addressing complaints, emergencies and even anger from your tenants can take a toll. Professional property managers are skilled in handling the various tenant problems that can and do crop up. They can help you, acting as a buffer and a third-party when handling unruly or disagreeable tenants that aren't inclined to behave if it were just you.
If you're burned out and damaging your profits by handling property management yourself, it's time to hire someone to do it for you. It'll be worth the cost in the long run when you have a good professional working with you to get the most profit possible out of your investment property.
Are you interested in learning how top property management can help you build a passive real estate investment portfolio?