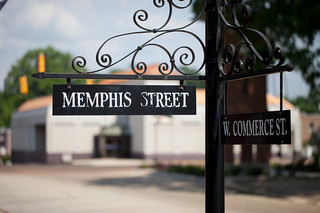 For a real estate investor, expanding your portfolio to properties outside of your realm of knowledge can be a daunting notion. You may, for example, be considering Memphis real estate, but you live out of the city or state. Risk is an ever-important element to investing, and deciding where to invest is paramount. So much more goes into the equation when weighing the risk of investing in out of area investment properties. One of the biggest risks revolves around property management. We will get to that in a minute. First, the decision centers on deciding if investing in another city is right and then deciding which city is best. Because real estate investing does vary by location. Not to mention, the real estate market is not the same everywhere — it varies not only by state, but by city.
The temptation is often to dream big and chase after real estate markets like New York City and San Francisco. But the reality is, that's not always the best idea for your real estate investment.
While, for instance, San Francisco is booming with entrepreneurs and innovative new businesses and luxury retail and dining, there's been an alarming residential exodus. People are migrating outside of San Francisco to nearby cities like Oakland, instead. Why?
San Francisco rent is just too expensive.
Part of the problem are ordinances that prevent high-density development — San Francisco just doesn't have the supply to meet the demand for housing. And now, in trying to fix this problem, the building of affordable housing in San Francisco is just too costly to do much good (subsidizing homes for just 10,000 people - in a city of over 800,000 - would cost over $2.5 billion).
Monthly rent in San Francisco averages at $1,463 — the nation's highest rental rates. Just under half of all the city's rental units have rates at or surpassing $1,500 a month. Affordability is a big question for renters and homeowners alike, who also combat an overall astronomical cost of living.
So if the big-name cities aren't feasible because of problems like the one facing the San Francisco housing market, maybe it's time to look a less assuming cities for your investments.
How About Memphis Real Estate?
Memphis clocked in on MSN's list for the cheapest housing markets in the U.S. The annual average cost to rent is just around $7,500 and for ownership the yearly cost is near $8,500. That's less than half the cost of a place like San Francisco.
Memphis also ranked #1 in the best places to invest in single-family rentals. Memphis, with its 1.2 million metropolitan population, has some great prospects for the future for real estate investors. It's the birthplace of rock n' roll, a cultural hub of the South, a central development city for several iconic companies like Federal Express, Autozone, International Paper and Service Master, and one of the best places you can plant your real estate investments in 2014. It's affordable and has a great track record for many investors, seasoned and green alike.
Lastly, echoing my earlier statement. Premier Property Management Group started in Memphis and continues to manage over 2,000 properties in Memphis and the surrounding suburbs and cities. Experience and commitment count! You have to have an experienced team managing your investments and not simply an experienced management company. They need to have experience in business, management, program development and most importantly service. All of these areas are very important for an out of area real estate investor. When choosing a property management company, it is important that you choose one that knows how to operate a company properly ensuring growth, security and a stable business environment. The last thing you want as an investor is to be left with a property in a far away city and your management company disappears!
What do you find most appealing about Memphis real estate? Tell us in the comments.
Want to know more about investing in Memphis Real Estate...Click Below!
------------------------------------------
Are you interested in receiving our weekly articles in your email?