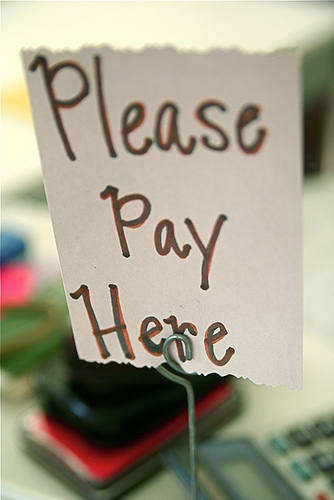 Rent may be a necessary evil for tenants, but for real estate investing, it's simply necessary. Rent is your positive cash flow, after all. Those savings are integral to having peace of mind in our uncertain and ever-changing economy.
Rental demand has been growing since the housing market crisis began in 2007, and with it, rent prices have also been steadily climbing. According to the Associated Press, rents are projected to rise for a fifth straight year:
A 6 percent rise in apartment rents between 2000 and 2012 has been exacerbated by a 13 percent drop in income among renters nationally over the same period, according to a report from search portal Apartment List, which used inflation-adjusted figures.
So while you need to charge a fair rental rate to make your investment worthwhile, it's also important to keep this economic climate in mind when it comes to tenant relations.
Keeping Good Tenant Relations When Rent Is Due
We'd all like it to be as easy as being able to depend on a check (or a few, should you be renting out several properties) at the first of the month, but rent collection is not always a simple process. It falls into landlord responsibilities to make sure rent is paid in a timely manner, though you may work with a property management company to handle the transactions for you.
You can't afford to let rent payments slide late. Giving too much leeway on rent deadlines is going to give your tenants license to get later...and later...with their payments. Being firm with your tenants about expected payments will protect you from ending up with renters months behind on rent—or worse—renters who simply don't pay.
Related Article: Building Better Tenant Relations
On the flip side of the coin, however, being too rigid with your rent collection can build resentment, which is bad for tenant relations. Late fees can be useful for motivating tenants to pay on time, but make that fee kick in five days or so after the usual due date.
Checks do get lost and money problems do crop up in the lives of your tenants. Be flexible in that you're willing to have an open dialogue with your renters about when is the best time of the month for them to pay rent. No matter what policy you push for regarding late payments, remember that pushing your tenants too far often means they'll push back.
Alternative Rent Collection
In this high-tech age, you aren't tied to waiting for Mr. Mailman to get checks to you. Remember that there are plenty of alternative forms of payment available. The more convenient you make paying for your renters, the more likely they are to get it done on time. Many tenants, particularly of the younger generation, value being able to make their payments electronically and online.
Here are a few of the online rent collection services out there:
While rent collection falls to landlord responsibilities, eliminating steps in the process is always going to be better for everyone. Setting up direct deposits or having the option for your tenants to pay online will help streamline the process — and keep you from having to wonder where that check is!
How do you motivate your tenants to pay on time? Tell us in the comments.
Have questions about our company? Want to learn how to get
started investing in passive real estate? Go straight to the source!


Request an easy 30-minute strategy call with one of our portfolio advisers.