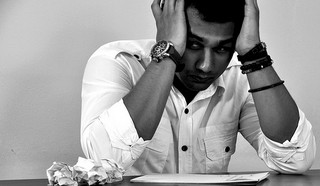 It's a tough time to buy a home. The real estate buying market has been unforgiving lately as home prices are on the rise. We have seen several cases in Dallas where properties are listed and shown multiple times within a 24-hour period and followed up with multiple bids.
Sometimes those bids are above list. When this happens we are almost always out of the running to purchase the property, and unfortunately for many owners looking to buy a home for themselves, they are too!

According to Case Shiller, in major metropolitan hubs such as San Diego, Las Vegas and San Francisco, home prices have soared upwards by 20% or more just in the last year, while the national average sits at a 13% increase. With prices on the increase, more and more properties are going to multiple offer situations and often the strongest offer is going to win. The strongest offer is not always the highest price; sometimes is has to do with the structure of the offer.
Mortgage rates aren't helping, as they're up to 4.3% — making home buyers pay a great deal more than they would have in 2013. With mortgage rates on the rise and the qualifications continuing to be stringent, homeowners are finding it as a challenging environment to buy.
No Cash? Big Problem.
Home buyers have grown increasingly frustrated as they're slowly being shut out of their real estate markets. In some places, only all-cash offers will do. Even then, buyers that have the full payment (and then some) ready to go in cash, they're finding themselves outbid — in cash — by both domestic and foreign real estate investors, often from either the East or West Coasts and South America, Canada and Asia/Australia. These investors are looking for safe assets to put their capital and American real estate continues to be a solid bet, especially for an investor who is well diversified in other investments.
All-cash offers, according to Nationwide, have risen by nearly 30% over the past year.
If home buyers aren't paying in cash, they're finding it hard to even be considered, particularly in major urban areas. Plenty of stories back up this state of affairs. Many would-be homeowners are finding themselves pushed out to the suburbs to buy a home, whether they want to be there or not.
All-cash buyers are snatching up properties in hot markets — and right now, demand far outweighs the supply. New home construction is still down, and homeowners looking to move find themselves holding on to their homes in fear that they won't be able to find something else in their market without being outbid.
Housing is far more expensive than it once was.
What Does It Means for Real Estate Investors?
People who are wanting to stay urban may have to turn to renting. While it can be said that investors are often the ones pinching properties in hot real estate markets, we aren't entirely to blame. Many factors go into the changes in the real estate market, nationally and locally.
As home buyers find their options limited when priced out of some cities, we're seeing an increase in renters. While that's not good news for those looking to buy homes, it's good news for real estate investors.
While the market is still down in a lot of ways, investors can take advantage of the situation by offering rental units in these hot metropolitan areas to those who find themselves unable to win their bids in the big city. Instead of waiting for months and years only to see themselves outbid, taking the alternative route of renting can be a feasible and acceptable alternative to fighting an unforgiving real estate market.
Have you seen an increase in renters in your area? Tell us in the comments.
Would You Like To Learn About 3 Strong Rental Markets? Read Our Full
Packet About Investing In Real Estate In Memphis, Dallas & Houston!