Educate yourself as an investor with these Real Estate Investing, Business and Life in general books!
I've been asked repeatedly over the last few weeks by investors to put together a list of books that I have read or could recommend to other real estate investors who are looking to get started. Most of the clients or prospective clients that I talk to are familiar with my rise as a real estate investor and the fact that my family today operates one of the largest real estate wholesaling companies, MemphisInvest.com, in the country. They know that we own 1800SellNow.com and that we operate the largest non-profit real estate investors association, Mid-South REIA, in the Mid-South.
So naturally the questions come up about helping others or leading others in their quest to build bigger and better investment portfolios that match their goals. Most investors want cash flow and turn key services when they invest in Memphis real estate, but they REALLY just want is to know that the company they are doing business with is reputable and has their best interest at heart. So when the simple questions come up like "Can you suggest some books that I should read to help get started" I always try to help. The funny thing is, I've never sat down and actually catalogued or thought about what books really influenced me to get started or to succeed in real estate investing.
I am a voracious reader and I can tear through several books a month. Sometimes I go through spells where I won't read anything for a few weeks and I find myself going back to classics that contain passages that really inspired me.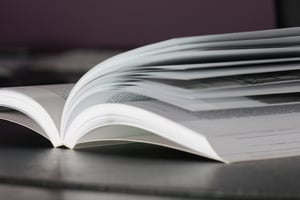 So after being asked for the 10th time in the last couple of weeks about what I would recommend, I sat down and started putting together the books that I would recommend. Not just books about real estate investing in Memphis or in general, but also books about life, family, happiness and business. It's important to remember to keep balance in your life and not become obsessed with any one thing even in your studies. If you want additional titles to read - trust me I have more - then send me an email requesting the WHOLE list of titles. Here are a few to get you started:
Flipping Properties - William Bronchick
Making Big Money Investing in Foreclosures - Peter Conti & David Finkel
Multiple Stream of Income - Robert G Allen
The Millionaire Next Door - Thomas Stanley
While it's not a book, it is important to get a subscription to The Memphis Daily News. Either online or delivered, it's important to read this edition every day to stay up on how to Invest in Memphis Real Estate.
Business & Finance
Good to Great - Jim Collins
Think & Grow Rich - Napolean Hill
No B.S. Time Management - Dan Kennedy
The 4-hour Workweek - Timothy Ferris
Who Moved My Cheese - Spencer Johnson
Family, Life & Happiness
Tuesday's with Morrie - Mitch Albom
The Alchemist - Paulo Coehlo
Don't Sweat the Small Stuff - Richard Carlson
The Last Lecture - Randy Pausch
How to Win Friends and Influence People - Dale Carnegie
Awaken the Giant Within - Anthony Robbins
My advice is to take some time this week to pick up one of these books that you have not already read. If you have them all - go back to a particular favorite and read it again or highlight passages that inspired you to take action and get going. Real estate investing may not be rocket science, but just like rocket science it takes study and education and the right frame of mind to succeed.