FHA Waives 90 Day Flipping Rule
Does that mean it will be easier to purchase Memphis investment properties?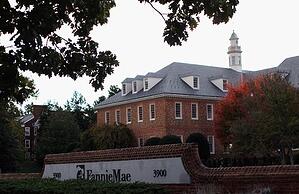 With a glut of foreclosures plaguing the nation, the Federal Housing Authority (FHA) is temporarily removing restrictions on investors who buy and sell homes within 90 days. "FHA borrowers, because of the restrictions we are now lifting, have often been shut out from buying affordable properties," FHA Commissioner David Stevens wrote in a statement last month. "This action will enable our borrowers, especially first-time buyers, to take advantage of this opportunity." The FHA is only lifting the ban for one year and there are rules. You can't flip the property for more than a 20 percent profit without getting two appraisals in most cases and the transaction must be at "arms-length" so friends don't get together to drive up the home value and then snag some unknowing buyer. The FHA program, like the Fannie Mae 3.5% rebate that we talked about here yesterday, are designed to get rid of the glut of foreclosures on the market, but some people are wary of them. Diana Olick says, " Look, I get it. The United States saw roughly 2.8 million foreclosure filings in 2009, and many of those properties are still sitting on the banks and on Fannie and Freddie's collective books. As continued foreclosures push inventories higher, they push home prices lower.
--------------------
So what does all the legal speak mean for us as investors or to our clients from around the country who invest in Memphis real estate? It means closing investment property with bank financing in under 90 days just got a lot easier as long as there are banks who are willing to fund the deals. As with most FNMA programs, just because FNMA says they are lifting the rule, does not mean that lenders are going to be jumping into the fray. Most are going to take a wait and see approach and make sure that no additional rules changes are going to come into play.
FNMA is notorious for changing the rules mid-game and even going back after the fact and making lenders purchase loans back that do not meet the changed rules. That history makes many lenders wary of under-writing to the new program. For now, investors who are prepared to actually make an investment, i.e. - put 20% down on the purchase of an investment, are going to continue to reap the benefits of access to the lending community. There deals will be under-written in under 90 days and the investment will begin to pay immediate dividends.
About the author:
Chris Clothier is well respected real estate investor as well as a top Investment Consultant for real estate investors in Memphis, TN.
As a top Tennessee foreclosure and pre-foreclosure expert, he oversees more than 20 completed transactions monthly in the REO Wholesale arena.
Long-time real estate investor, Chris owns

a highly profitable portfolio of Memphis investment

properties.

Owns of one of Tennessee's largest Real Estate firms,

with his family, servicing clients from around the country

with the development of highly profitable portfolios of Single

Family investment properties in Memphis.

Active speaker, consultant, and seminar leader for

trending topics in real estate investing, Wealth

Building, Social Media and Marketing.
* Follow me on Twitter: http://twitter.com/chrisdclothier
* Join my Facebook Fan Page: http://www.facebook.com/MemInvest
* Join my network on LinkedIn: http://www.linkedin.com/in/chrisdclothier