In case you missed it, Memphis has been named not only as one of the most affordable markets for home purchases today, but it has also been mentioned as one of the only markets expected to see positive appreciation in 2010. Now, the appreciation is expected only reach 1.5%, but hey....anything positive right now is better than the alternative!
Memphis is highly undervalued real estate market right now as far as property values are concerned - 21% under value in fact! Those are only a couple of the factors that are making Memphis, TN. a highly attractive real estate investment alternative. Take a look at some other facts and figures that are playing into the market set-up today.
Memphis' Median Home Value fell to $99,965. VERY AFFORDABLE!
Memphis is 21% undervalue entering 2010.
The over-all consensus is that Memphis will continue to see opportunity for investors as home prices remain below value. A second wave of foreclosures will keep the supply side high and pricing for investors well below value in 2010.
Over 48% of the SFH in Memphis are rental properties. Unlike other similar markets, Memphis is a stabilized rental city where a majority of the single-family residences are non-owner occupied rental units. There are more renters than owners in the city of Memphis and not enough properties of higher quality.
Mortgage rates are expected to climb to an average above 6.25% by year end which remains HISTORICALLY low even after the climb!
With the Memphis job market predicted to see growth in the supply, defense, medical, staffing and distribution fields, demand for Memphis rental housing should continue to be strong.
Analysts believe job market will stabilize with unemployment around 6%-8% for Memphis.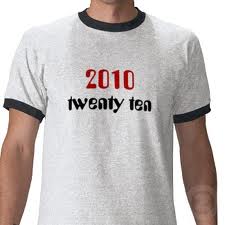 In my opinion, 2010 will be another fantastic year for investors who choose to invest in Memphis real estate market. There are so many unique circumstances which combine to make Memphis a "gold mine" city for investors. I believe that it will take years (3-5) best guess for the Memphis real estate market to turn around. This is actually a very positive step for investors looking to buy Memphis investment property.
There will be several more years of depressed pricing and an ever increasing demand for quality housing to be provided. When the housing crisis begins to abate, we should see Memphis property values return to normal levels very quickly and investors who purchased today at 80% of current value, will suddenly find themselves with 40%-50% equity. As the economy turns around, not only will values go up, but so will rent rates as supply declines and demand remains. All of this leads to a bright future for any investor who is purchasing properties for investment in Memphis today.