Memphis, Tennessee - Chandler Reports, the leading provider of real estate data, research and consulting information in the West Tennessee area, released the final numbers for real estate transactions in the Memphis area for February 2011. After leading the Memphis greater metropolitan area for home sales in 2010, Memphis Invest has started 2011 strong leading both January and February in home sales.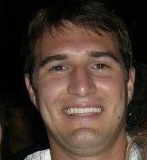 Memphis Invest closed 26 discount priced investment properties for real estate investors in the month of January and followed up with an impressive 25 closings in the month of February. Year to date Memphis Invest has closed 51 transactions while two other Memphis wholesale operations Memphis Investment Properties and Memphis Cash Flow have managed to close 27 and 24 transactions respectively. "We set a goal in the 4th quarter and made a plan for how we were going to close 75 plus transactions in the first quarter of 2011" stated Marq Cobb, Director of Sales for Memphis Invest. 'Great customer service and over delivering for your clients does not happen by accident. From our marketing department, to purchasing, renovations and most importantly great property management and customer service, everyone is contributing and working like a team to help our clients have the best cash flow portfolio and investment experience possible".
With an expected 26 closings for the month of March, Memphis Invest is anticipating closing more than 75 Memphis investment properties in the first quarter of 2011. Those transactions will amount to over $4.5 million in property sales and an additional $1.17 million in property renovations.
Brett Clothier, co-owner of Memphis Invest GP, purchases all of the properties that real estate investors add to their portfolios and closely watches the numbers for Memphis Invest. "I have to balance the properties that I am purchasing and make sure they fit the parameters that our investors are looking for". Those parameters include location, size, number of bedrooms and bathrooms, amount of renovation needed and most importantly the rental range of the property according to Brett. "We do extensive renovation to properties before we will manage them in order to reduce future maintenance and maximize monthly rents for our clients".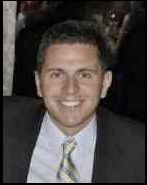 Positive cash flow is an extremely important factor for investors. Another is quality of service. Memphis Invest has put procedures in place to ensure quality control and great customer service which each lead to higher monthly cash flows. Brett says these are major contributing factors for their growth and the main reason they are the leading home seller in Memphis. "We have placed a premium on educating our staff, developing standards for our contractors and putting procedures in place to make sure our clients are constantly kept informed not only about their properties, but also about the city itself and real estate investing in general".
Memphis Invest entered the year with plans in place to hire 4 full time staff members as needed and to grow their business from closing 200 turn-key transactions a year to closing over 300 turn-key transactions. According to Chandler Reports, they are well on their way.
-----
For More Economic news on Memphis and to keep up with Investment Real Estate news, register to receive email alerts as news is posted!