Chandler Reports, the local real estate information aggregating company, released their monthly tally last week which included 1st quarter totals for all things related to real estate in Memphis and the surrounding areas. Memphis Invest is interested in many of the numbers including total sales, days on market, average sales price and number of transactions as each of these data points is very important to the over-all health of a market. But we are also extremely interested in the over-all sales numbers for the area and for the 8th quarter in a row, MemphisInvest.com was the leader in local company home sales.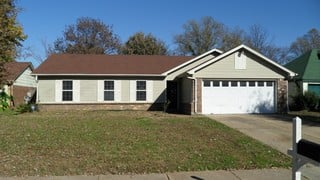 Memphis Invest, GP, which operates as MemphisInvest.com closed78 investment real estate transactions in the first quarter of 2011 more than doubling any other private seller in Memphis. There were 4 private sellers in the top 16 with the rest of the positions being occupied by banks and government entities like Fannie Mae and Freddie Mac.
For the 4th month in a row, MemphisInvest.com was behind only Fannie Mae and the Department of Housing and Urban Development in terms of total properties sold as 27 transactions were closed. "It was another very solid month for our company and the second quarter is looking to be even stronger" commented Brett Clothier when going through the numbers. "The sheer number of transactions reflects the interest that investors are showing in Memphis and a need for this niche of real estate investing".
With the average sales price for MemphisInvest.com properties holding in the mid 60,000 range, pricing continues to remain low for interested investors wanting to take advantage of one of the best investment markets in the country. "These properties are producing $800 to $875 a month in rents which makes them very attractive to real estate investors looking for a cap rate of 9.5% to 11.5% on completely passive, turn-key investment properties".
With 57+ contracts in their pipeline for closing in the next 60 days, the team at MemphisInvest.com is looking to have another fantastic month in April and continue their streak of 25+ closings a month through 2011. "Our goal this year was to introduce Memphis as an investment market to 100 new investors while continuing to help our existing 257 clients grow their portfolios" stated Marq Cobb, Director of Investor Relations at Memphis Invest. "If we continue to follow our plan laid out in the 4th quarter of last year, we will reach both goals and assist investors with purchasing close to 400 investment properties in Memphis this year".
Those are very ambitious goals, but the team is well prepared and the plan calls for continuing education in the art of providing exceptional service and value as well as constant inspection of every department for improvement. With Memphis as such an attractive location for investors and the improvement of the city and the marketing being done by local companies, companies like MemphisInvest.com will continue to grow and investors will find great success here in 2011.