So this ain't your typical video walk through of an investment property. When Memphis Invest tackles a new investment property, they are concentrating on one thing...how much passive cash flow will this property produce for an investor! MemphisInvest.com has helped over 300 investors purchase cash flow real estate in Memphis and today operates one of the top property management companies in the country.
This video shows a property from beginning to end with Bret Clothier and Ryan Flannery walking through the property in the beginning and determining the rehab budget. At the end of the video Brett Clothier and Chris Clothier walk through the property looking at the finished product and discussing the rental contract which was signed before the property was completed.
Brett and Chris talk through the numbers and show how an out of state investor is earning over 12% ROI on this one property and a Memphis family is getting a fantastic rental property.
Take a look and let us know what you think!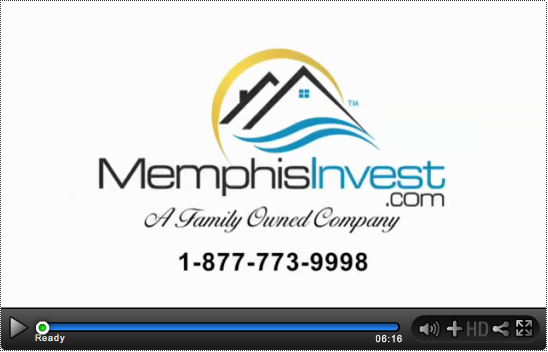 Investing in Memphis real estate is simplified with MemphisInvest.com and this video shows why they have grown into the largest buyer and seller of homes in Memphis. A dedication to service and quality as well as speed have helped them to provide real estate investors from around the world with a trusted partner!