Memphis Invest Nominated for Small Business Award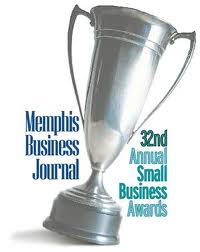 Memphis Invest, GP was very honored this week to be formally nominated for the Memphis Business Journal Small Business Awards. After what can only be described as an incredible 2011, Memphis Invest is positioned for an even stronger 2012 and many of our peers and business organizations are taking notice.
We were honored last fall to be selected by the Germantown Chamber of Commerce as the Small Business of the Year and to have this nomination follow is a real testament to not only the company and the business model, but really to the team. With 30 full time employees and a committed group of partners providing excellent services, Memphis Invest has built an incredible group working for their clients. With 63% growth in sales in 2011, the Clothier family sat down and began planning how to continue growing in 2012. Planning and preparing are major components of success and our planning was thorough!
Real Estate Investing Continues Successful Growth
The 1st Quarter of 2012 is starting right where 2011 left off with strong growth in every aspect of the business and a new market growing quickly. Dallas has proven to be a very popular market for our clients as every property has been selected for a clients portfolio within 24 hours of us making it available. So far this year, we are on pace to complete over 400 transactions which will represent an additional 35% growth over 2011 and the amazing part of these numbers is that over 40% comes from existing clients continuing to build their portfolios.
The Memphis Business Journal Small Business Awards take place on May 24th so we will absolutely keep you informed when the winner is announced. Until then, please don't hesitate to let us know if there is anything we can do for you!