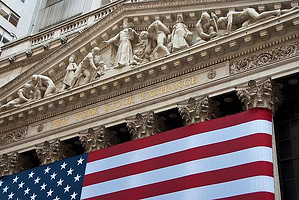 When is the right time to purchase discount properties to flip or rent? It can be tricky to trace the exact status of the housing market, because, as with many economic indicators, the numbers are often delayed for a month or two in order to gain accurate calculations.
One well-known indicator with a longer lag time than most housing indicators, the S&P/Case-Shiller home price index, showed improvements in the housing market going into this summer. Indeed, according to a recent Wall Street Journal article:
The S&P/Case-Shiller home price index showed broad price gains across the country in May. After adjusting for seasonal factors, prices were up by 0.9%, the fourth straight monthly increase and the largest in nearly three years.
Basically, average nationwide housing prices are starting to show gains. Such price gains around the country indicate that it is an excellent time to invest in Memphis real estate. In these early stages of the housing market recovery, home prices are low, mortgage rates are low, and demand for quality rental properties is high.
Every city is different, and every area operates on a different real estate market cycle, but in many areas, spring and summer are popular times of the year to purchase discount properties. (And if you are looking to invest in Memphis real estate to rent out, mid to late summer is an especially popular time for students, teachers, professors, and others in the education industry to look for new digs before the school year begins.)
The S&P/Case-Schiller home price index is calculated using the top 10 metro areas in the US, the top 20 metro areas in the US, or a nationwide average, depending on which indicator you look at. The Wall Street Journal reports that according to the top 20 S&P/Case-Shiller index, "Home prices were up in 12 of 20 metro areas in May from one year ago." It is likely that low housing inventories and increasing demand can partially explain this rise in prices from last summer until this summer.
It is also interesting to note in which area of the housing market the gains are taking place. According to the Wall Street Journal:
In most markets that are improving, the gains are being driven at the low end of the market. In Phoenix, for example, the bottom third of the market (homes below $118,000) is up by 25.8% over the past year. The 7.2% gain for the top third of the market (homes above $198,000) isn't too shabby, either.
In essence, discount properties that can be flipped or rented out as a financial investment are currently very popular among consumers. And in a city like Memphis with strong industries and economic infrastructure, the demand for renting such properties remains high.
Are you ready to invest in Memphis real estate? Find out more today!