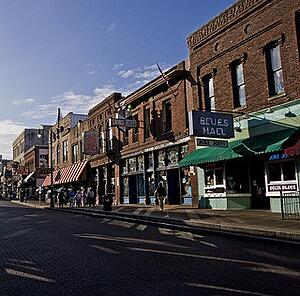 Do you want a secure investment to boost your current portfolio? Are you looking for a way to earn extra monthly income without too much extra monthly effort? Now is a good time to make a solid profit on real estate investing.
If you are interested in discount real estate investing, then you might want to consider Memphis as a possible investment location. Memphis is graced with an economy that favors real estate investment and rental properties, as well as many free interesting cultural experiences while you are in town to talk with a rental property management company.
1. Beale Street
Beale Street is a historic Memphis avenue that is steeped in the history of American blues music. Today, the one remaining original business is A. Schwab's Dry Goods Store, an 1876 establishment that sells everything from candy to clothing to funky Memphis souvenirs today. Grab an old-fashioned peppermint stick and keep on strolling along to see all the musicians honored along the famous Walk of Fame. Enjoy clubs, restaurants, bars, and lots of music along the way. Beale street is a favorite destination every time real estate investors come to town to meet with Memphis Invest and a must-see when you come to town.
2. South Main Arts District
If you have a chance when you are taking a break from getting deeper into discount real estate investing, you may also enjoy the South Main Arts district downtown. This is an area of trendy restaurants, galleries, shops, and markets, intermingled with such sites as the historic Orpheum Theater and the National Civil Rights Museum. As a revitalized area of Downtown Memphis, South Main is a beautiful example of what can happen when real estate investors take the blight off of properties and invite a little pride back in! Located directly on the trolley-line dissecting downtown, this area is becoming another fast-favorite location to visit when real estate investors come to town to explore.
3. Shelby Farms
The Memphis Invest rental property management company offers a variety of properties in many different locations, but many of them are within a short drive of Shelby Farms. While you are looking at houses to invest in, be certain to stop at this large urban park with plenty of space for picnicking, hiking, and taking a breath of fresh air. At 4,500 acres, Shelby Farms park is the largest public park in the country and 4 times bigger than Central Park in New York. With 6.5 miles of green line running and biking trails as well as fishing areas, Patriot Lake for sailing and canoeing, a wild buffalo herd, and the meandering Wolf Creek , Shelby Farms is a true gem and it's close proximity to much of Memphis make it a great amenity for families.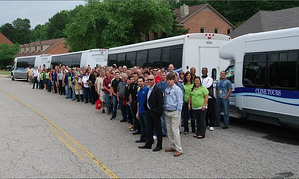 There are many, many things to do and see while in Memphis and real estate investors would be very smart to get a good feel for the area before they begin investing. Memphis Invest has opened its' doors to investor visits daily and even worked with small groups to put together tours of Memphis many times. Memphis Invest has also hosted buying tour weekends which routinely attract anywhere from 60 to 150 investors for an action packed weekend that includes tours not only of investment properties and the offices of Memphis Invest as well as Premier Property Management, but also of the sites and sounds that make Memphis so unique!