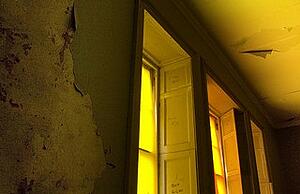 Preachers encouraging squatters? A recent NBC news report revealed an unusual development in the housing market. In one Atlanta neighborhood, residents and church members have seen a rise in distressed property that is foreclosed and then abandoned, growing dilapidated and becoming what neighbors call "crime magnets." In order to preserve their neighborhood, residents have encouraged families to move into distressed property, fix it up, and keep the neighborhood clean and safe. This approach is being encouraged to prevent neighborhoods from sliding further into disrepair and decline while also trying to bring in families from shelters and off the streets, especially during the winter months. I can't say that I agree with this approach, but I understand where they are coming from. I also think there may be another option.Not all neighborhoods are taking that approach to distressed property. Some areas benefit from the help of real estate investment companies. In areas of Tennessee and Texas, for example, Memphis Invest and Dallas Invest are buying quality foreclosures, renovating them, and assisting passive real estate investors who want to purchase the properties and rent them out to tenants. In this scenario, neighbors, investors, tenants, and the real estate investment company all have a stake in the success of the sale of distressed property, and everyone can benefit from this model of neighborhood maintenance and revitalization. Often, these companies are in contact with local neighborhood leaders including church leaders and can provide a tremendous financial benefit to a community.
In some cases, these companies are able to make a much bigger impact than local governments because private investment requires much less red tape than government grants. Memphis Invest, as an example, will spend over $12 million in neighborhood redevelopment around certain areas of Memphis and those monies are spent with local small businesses. So the circle of improvement, taking dilapidated housing and using the local work force and local small business to complete renovations to provide housing for those that need it most, is often completed by private businesses like Memphis Invest.

Another helpful aspect is that some lenders, such as Fannie and Freddie, are halting evictions during for a brief window during the holiday season. This gives neighborhoods and families stability at the end of December and beginning of January, but it could also result in a bigger supply of distressed property to choose from come January. With a real estate investment company, though, that property can quickly be transformed into a stable investment and a stable home.
Would you like to learn more about how investment companies like Memphis Invest and Dallas Invest are redeveloping neighborhoods?