Kaaren Hall of uDirect IRA Services and Chris Clothier of Memphis Invest
Did you miss it? Not to worry...
Kaaren Hall, President of uDirect IRA Services out of Southern California, and Chris Clothier, one of the partners at MemphisInvest.com and DallasInvest.com presented a Webinar presentation this past week answering questions and giving out current information on the rules and regulations of governing Self Directed IRA usage.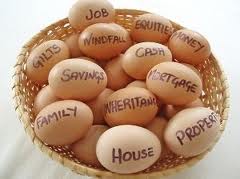 Here is a recording of that presentation and after clicking on the picture, it may take about 30 seconds for the video to upload even though the sound begins:
This presentation is about 30 minutes long and is a fantastic resource for investors looking to get the proper answers as to what they can and more importantly cannot do with an SDIRA.
Take a look and be sure to post your questions or comments below!