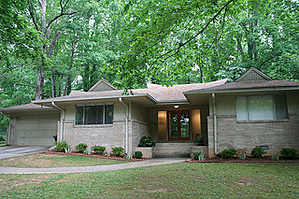 Many Memphis real estate investors are buying their investment property as a long-term buy/hold strategy. The properties should produce a consistent return on investment, but the main strategy should not be waiting for value increases and then selling for a profit. Memphis is simply not a market where appreciation is the main investment prerogative.
However, that does not mean investors should not be taking steps to increase the value of their investment properties. There are many easy steps an investor can take and some of them are steps for an investor to direct their management company to take. All of these steps are simple basics, but they can have a very valuable impact on your success as a real estate investor.
1) Buy Early
This strategy requires a lot of planning and definitely requires a team that understands the long-term plan of a community. Investors who are able to find the "path of progress" in a city, have an opportunity to benefit from investing in properties near that area and investing early in development or redevelopment. A path of progress is essentially a thoroughfare that is definable on a map by new construction, new development and neighborhood renovation.
There are many investors who specifically target areas in and around a path of progress and purchase properties in hopes of a rise in value. That appreciation is a bet and not always a correct one. This particular strategy probably carries the most risk because of that bet. Sometimes, these areas are not traditional investing neighborhoods and may include higher price points and break even investment opportunities, but when the investment pays off...it can pay off big!
Keep in mind that even if everything goes according to plan, you're probably looking at a good bit of time before you can get the return on your investment through appreciation. Still, if you're willing to do the research and take the risk, it's a viable strategy. It's not just buy and hold; it's smart, well-researched and strategic buy and hold.
2) High-End Renovations
With these next few ideas for increasing the property value of a real estate investment, we are getting back to some of the basics that make Memphis Invest and Dallas Invest a very successful company for real estate investors. High-end renovations are by far, the BEST thing you can do as an investor to increase the value of an investment property. Yes, I understand that it is a rental property. But that does not mean that you should not plan for your investment property to perform at its peak from day one. High end renovations are the best way for an investor to attract great tenants and prevent future maintenance costs from excessive wear and tear. Those factors help increase not only the value of an investment property, but also the monthly income that a property can produce. That simple fact increases the value of a property from a standpoint of income basis selling at a later date to another real estate investor. Properties that perform on a consistent level - and properties with proper front end renovations have a better chance of being consistent - are worth more when sold to other real estate investors.
3) Preventative Maintenance
As a real estate investor, it's imperative that you stay on top of the upkeep of your property and never let "cheap" creep into your mind. Little things like keeping a properties lawn healthy, repainting fascia and sophet or any other exposed woods on the exterior regularly, having air filters checked and changed on a schedule, having the exterior mechanical units cleaned each year are all examples of preventative maintenance issues. For a smart real estate investor, spending a little more money on front end renovations and then doing regular upkeep and maintenance on the back end is a no-brainer. Routine maintenance should assist you as an investor with having an efficient investment. The less money you have to invest on getting good results, the greater your profit will be on a monthly basis or when you sell.
Keeping a property performing at peak level is a very important step for real estate investors. Since many investors today are passive making sure that everything possible is being done to improve your investment is essential for your long-term success.
If you have other ideas, even things we may not consider share them below! We'd love to hear how you keep your properties performing at peak level...