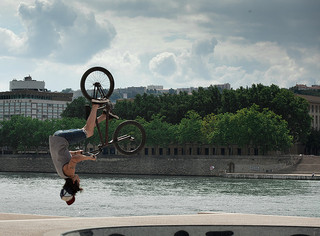 "Flipper" is more than just the name of a famous television dolphin, folks. And if you are one (the real estate variety, not the TV dolphin kind), then Memphis, Tennessee, is the place to be right now. Memphis has long been a hot bed for the long-term buy and hold real estate strategy, but there is room on that list for other opportunities. With the real estate climate heating up and the opportunities staying hot, Memphis has moved up on another real estate list.
As you may have read recently in a Memphis Business Journal article, Memphis has landed on real estate market researcher RealtyTrac's list of Top 25 Markets for Flipping Homes.
Flipping can be a very lucrative real estate strategy when the prices of homes are climbing, and that's been the trend with Memphis dwellings. There are some pretty eye-popping figures on RealtyTrac's list:
Average Purchase Price of 2012 Flipped Home in Memphis: $68,318
Average Flipped Price: $96,870
That's a gross profit of $28,552, or 42%. Not too shabby, to say the least. So "not-too-shabby," in fact, that it gave Memphis the #5 spot on the list. That's right: We didn't just sneak onto that puppy; we were in the top five, landing just above real estate powerhouse Miami.
So what does this mean for you? Well, if you're an experienced flipper and have the means to acquire some attractively priced properties, now is the time to do it.
What does it not mean? It doesn't mean to let the ka-ching of money clanking blind you to the fact that flipping is a serious business. You don't get to just write a check for a cheap house and then charge somebody else 25 grand more for it. (Wouldn't it be nice if it were that easy, though?) You have to provide extra value, which means repairs and renovations. To maximize your profit, you have to know which upgrades are going to give you a good return on your investment and which ones to steer clear of.
Assuming you already know these things, those kinds of numbers are hard to ignore. There's no denying it: Memphis real estate is hot right now. Given the right combination of experience and resources, it's a great time to work these numbers to your advantage.
Is flipping part of your real estate strategy? Do you plan to take advantage of the current climate of flipping homes, Memphis folks (and others)? Tell us about it in the comments!