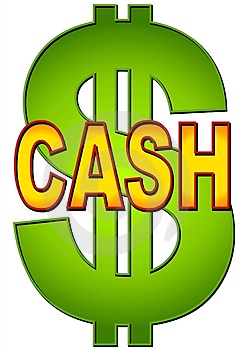 As we all well know, real estate is cyclical. A buyer's market will eventually become a seller's market...which will eventually become a buyer's market again, and so on and so forth. Supplies rise, supplies fall, the sun rises, and the sun sets. For those looking to make money in real estate, the ability to foresee trends and to capitalize on them at the right time is imperative.
What is also imperative is to realize that some opportunities present themselves when you least expect them. Long-term buy & hold investors can buy properties in ANY market during ANY conditions. Being prepared to take advantage of those opportunities is another part of the story and cash investors appear to be positioned the best when advantages present themselves.
Cash Buyers still Active In Real Estate
There has been a lot of good news for the recovery of the housing market. According to the National Association of REALTORS®' May 2013 REALTORS® Confidence Index, "...approximately 33 percent of REALTORS® who made a sale reported a cash sale." The report notes that international home buyers and investors typically paid cash.
Why is it a positive sign that there is an up tick in the number of transactions in which people are paying cash for houses? It shows that people have sufficient confidence in the growth of the market to invest in it. However, this increase in cash purchases doesn't benefit everybody. (Can you think of a real estate trend that does?) First-time home buyers are the ones who are getting the short end of the stick right now.
Real Estate Investors Paying Cash Have Superior Contracts
Why first-time buyers? Well, let's break it down. First-time home buyers are already facing rising home prices and a decrease in property inventory. And now they're finding themselves competing on unequal footing with real estate investors. In many cases, these investors are ready, willing, and able to make cash purchases. This is not often the case with first-time buyers, as most people don't have six figures stashed in a coffee can buried in the backyard. If you're selling your home and you have two potential buyers, one who you're having to wait on as they dance the loan approval tango and the other who can pay cash on the spot, which one are you going to go with? It's a no-brainer!
Needless to say, this can be very frustrating for someone who is trying to buy a home for the first time. It's nothing personal for the investors, of course. They're not out to be the bad guys, plotting to snatch starter homes from Mr. and Mrs. Starting-Their-New-Life Together; they're just trying to make a living.
The situation isn't hopeless for first-timers, but it does necessitate a more methodical, disciplined approach to searching for a place to hang their hats. They may have to be more flexible with what they're looking for. In other words, they may have to (gulp) ... compromise. They may need to expand their search to areas in which there is less demand from investors looking to purchase. If "compromise" is not a word that's in their vocabulary, then the other option isn't fun, either: wait until things turn around.
If first-time buyers decide that compromise trumps patience as the lesser of two evils, it's vital that they make sure all their ducks are in a row when it comes to financing. Having one's financing package ready to go makes a potential buyer much more competitive.
At the end of the day, everybody is just trying to get his or her piece of the pie. For wannabe homeowners, their slice of pie is their first home, and for investors paying cash for houses, it's their next flip or rental property. It's important for both parties to remember that the pendulum will swing the other direction sooner or later. If it's swinging your way, seize the opportunity presented to you; if it's swinging away from you, exercise patience (There's that "p" word again), make the best of the situation you're faced with, and make sure you're taking care of all the things that are in your control.
What's your opinion on the increase of investor cash purchases?