I was lucky enough to be featured this week on a fantastic Podcast that debuted earlier this year from the founder of BiggerPockets.com, Josh Dorkin. The show is co-hosted by Brandon Turner and they have done a phenomenal job of creating a fun and informative podcast that has rocketed to the #1 spot on iTunes for real estate podcasts. Before this becomes one huge infomercial for their podcast and website, I wanted to share with you the podcast and let you listen for yourself. I had a great time joining them and the interview gets into a lot of topics covering our business.
Follow the lInks below and listen for yourself. Don't forget to leave comments and by all means, if you have not checked out Biggerpockets.com yet, you need to. It is an incredible resource and a great place to network with other real estate investors.
Here is more information on the podcast.
-----------------------------------------------------
BiggerPockets.com Podcast: Building a Scalable Real Estate Business and Tenant Management Tips with Chris Clothier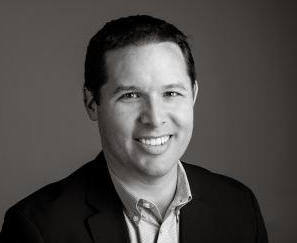 Successful real estate investing involves a lot more than just tenants, toilets, and trouble. Successful investors have learned to manage their investing like a business and not a hobby by creating systems to scale their efforts and build wealth faster and more securely. To get a better idea on just how to do this, on the show today we talk with real estate pro Chris Clothier of Memphis Invest, who shares his story and his view on how to start working on your business and not in your business. If you are looking to take your investing to the next level while maintaining more control – don't miss this episode. Chris also has some awesome tips on getting your properties rented quicker and dealing with difficult tenants so be sure to take notes!
On the Show, We Cover
Student housing: a good idea or a bad idea?
When NOT to use partnerships – and the perfect kind of partner.
What comes first: hiring employees or ramping up your marketing.
What true marketing really is… and why it costs nothing.
Tips for outsourcing parts of your business that don't excite you.
Why Chris didn't use a formal business plan but you probably should.
How to hire people and guarantee you can always pay their salary.
Chris' unique "game" for filling vacant units.
The one tenant trait that is an automatic denial.
Specific questions to ask a property manager before hiring them.
Links from Today's Show:
BP Podcast 009: Using Hard Money Lenders to Grow Your Business with Ann Bellamy
Keyword alerts
Do You Feel Like You Are Drowning In Your Business? Start Outsourcing!
Books Mentioned in the Show
Make it Big by Frank McKinney
Rework by Jason Fried and David Heinemeier Hansson
Tweetable Topics
"The best marketing you could ever do is simply talking to other people." (Tweet This!)
"If you are going to start a business… why not go all in?" (Tweet This!)
"To scale your business, you gotta bring in the highest quality people." (Tweet This!)
"Surround yourself with people who believe in your vision and are up for the challenge." (Tweet This!)
"Don't be scared to share in the wealth of what you are doing." (Tweet This!)