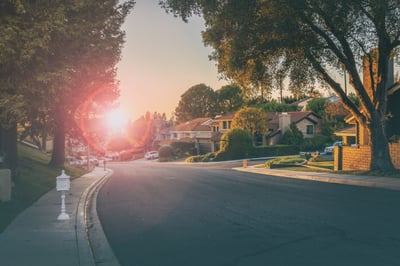 As we near the last quarter of 2021, the real estate market seems no more certain than it did a year ago. Between a frenzy of buyer demand, the pandemic-spurred recession, and skyrocketing home prices, the state of the market seems like a hodgepodge of thrill and anxiety.
It really seems like a mixed bag.
Now, with the Delta variant threatening to reinstate lockdowns and public health restrictions, the turns of the real estate market seem that much more uncertain. What exactly are we getting ourselves into in the real estate market through the end of 2021 and beyond? Here's our assessment of a few expert predictions.
3 Market Predictions for the Remainder of 2021
Prediction #1 – Inventory Will Pick Up
Housing inventory has been a persisting issue throughout the pandemic, but we have had shortages since the end of The Great Recession. Both recessions have been a one-two punch for the construction industry. The Great Recession saw the shuttering of thousands of construction firms while the pandemic disrupted supply chains, work protocol, and the ability to operate at all.
Homebuilding is already a long process – meeting demand is not as quick as it is in other industries. Builders were already behind. The pandemic made it worse.
However, experts suspect we will see an uptick in inventory throughout the rest of the year. This is partly due to easing buyer demand.
The real question here is whether the Delta variant will lead to industry-wide closures again. That could put a pause on inventory-building efforts. Already, builders are having to wait months to get necessary supplies, like windows and mirrors. Delayed timelines and the potential for another shutdown could get in the way of the restoration of inventory balance.
Prediction #2 – Buyer Demand Will Ease
The pandemic pushed swarms of homebuyers to expedite their plans to buy. Elder millennials were already slated to purchase homes between 2022 and 2025. The opportunity (and necessity) presented by the pandemic real estate market moved those timelines up. While the market may have lagged in the first few months of the pandemic, it surged back with a vengeance.
We've heard tale of bidding wars far exceeding list prices, lines forming outside of home showings, and homes under contract within a day on the market.
This summer, however, the tide began to turn. While it is undeniably still a seller's market, buyer demand has indeed eased. Home prices have grown so astronomical that between the high price tag and lending challenges, buyers are giving up.
Because pandemic lockdowns largely incentivized buying, the easing of restrictions has eased market pressure, too. People are beginning to return to the more crowded cities that they fled.
We're most likely to see a rollercoaster of sorts for the supply/demand balancing act. As would-be buyers back off, prices will ease in their ascent. As prices return to more reasonable levels, buyer interest will kick back up.
If inventory remains low, this could cause a yo-yo effect between prices and demand. Regardless, the Delta variant is poised to slow market activity throughout the Fall and Winter. Experts suggest that the market will pick back up during Spring 2022.
Prediction #3 – 2022 May Flip the Switch
Waiting for the buyer's market to make a comeback? It could happen sometime in 2022. If inventory continues to increase and buyers hold off – either discouraged from losses or put off by high prices – their fortunes may change. We're already seeing home price growth slow as buyers pull back from the market.
Of course, no two markets are the same. We've seen that. While some secondary markets (and their suburban areas in particular) have experienced high activity, price growth, and buyer interest, other markets have not. Some have been more even keeled while some primary markets (like NYC) have been discounted throughout the pandemic.
For real estate investors, broad trends and predictions may be helpful for context, but the real work of due diligence is done in the thorough examination of specific, individual real estate markets.
Even in times like these, it is crucial to understand that the real estate market is not a monolith. Individual markets, their pandemic response, price history, inventory availability, and economic backbone inform the present and the future.
Real estate investors must be prudent as they evaluate market viability for long-term investment: based not just on pandemic performance, but a history of reliable growth.
Join thousands of successful passive real estate investors at REI Nation!