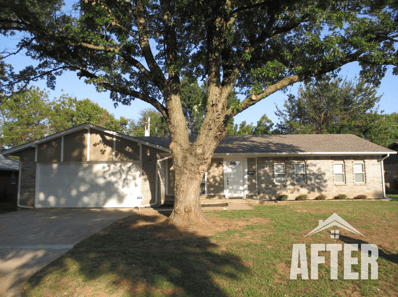 This week's Transformation Tuesday is from Oklahoma City, Oklahoma.
The original state of this property was a bit haunting. From the outside, the house's boarded up windows and polluted built-in pool made the house off-putting. The interior was just as scary, with half-finished walls and barely a kitchen or bathroom to speak of. It took quite a bit of elbow grease to exorcise the grit and grime from this property in order to make it resident-ready.
Our team of renovators and local contractors employed a budget of $51,500 to bring this property back from the edge. First things first: the pool. Safely filled in, now the back yard is freshly landscaped and enjoyable for its new residents. Inside, the kitchen and bathrooms were built from the ground up, and the living spaces were finished to fine form. Now, a clean, neutral color palette and simplified floor plan has transformed this residence into a real beauty!
This property is owned by a member of our WOW Group, with five total single-family residences managed by Premier Property Management Group.
If you're looking for a steady market with plenty of charm, we've got the market for you. Called the most "recession-proof city in America," buy-and-hold investors love Oklahoma City for its sustainable and diverse economy. Call us today to see if OK's capital is an A-OK choice for your portfolio!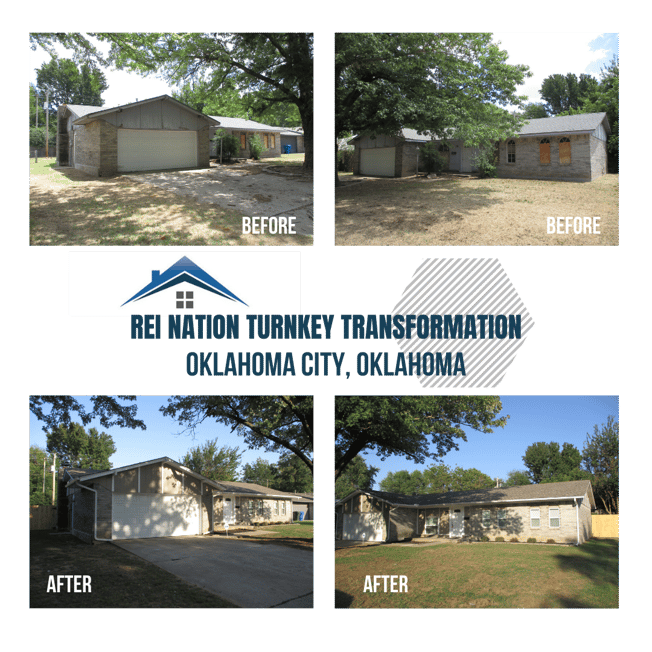 About this Transformation:
Built in 1960

1,554 sq. ft.

3 Bedrooms, 2 Bathrooms

Installed:

New Roof

New Doors

New Vinyl Flooring

New Light Fixtures

New Blinds throughout

New AC

New Water Heater

New

Furnace
Inside: Painted All Walls, Trims, Doors, Closets, Ceilings, and Cabinets

Outside: Updated Siding and Landscaping around the House

HVAC, Electrical and Plumbing Upgraded by a Licensed

Professional




Let REI Nation transform your financial future!