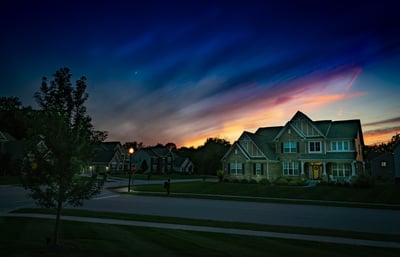 Real estate has been a wild ride this year. From predictions of a market crash to the unexpected frenzy of market activity, it's been anything but predictable. Real estate investors have had to cope with their fair share of concerns, too.
We're living in a strange time of economic recession juxtaposed with a housing boom.
When we look at the state of the housing market, we see a surge in demand thanks to record-low interest rates and the lure of more suburban and rural markets — the places that offer lower population densities and reprieve from COVID fears.
Here's what is important for real estate investors to remember: renting isn't going anywhere.
Why Do People Rent?
We've had many discussions on this point before. Where renting was once considered a stepping-stone to homeownership, it has become a much more viable permanent living arrangement as trends and priorities change. We increasingly value the flexibility that renting affords. Not only can you move locations without the hassle of buying and selling property, but there are the advantages of property maintenance and management, too. This takes a lot of stress and responsibility off of residents who may not have the time or resources to manage a property on their own.
3 Reasons Renting Hasn't Fallen Out of Favor
Over the past few years, much of the narrative surrounding rental properties has been affordability. Home and rentals alike have grown more expensive. With low interest rates at the forefront of most people's minds, home buying seems to far outpace rental demand.
However, when we look at the statistics, we see that renting is still an in-demand option for several reasons.
Barriers to Buying
Despite the super-charged home buying market, there are still significant barriers at play for would-be homeowners. Even though interest rates are incredibly low, lending standards are higher. This makes it more difficult to obtain lending. Not only this, but the housing market itself is battling the tensions between supply and demand. Not only are home prices high, but inventory has been especially squeezed.
When market activity dipped at the beginning of the year, it was a result, in many cases, of sellers pulling their properties from the market. We're still feeling the lack of inventory, and have been feeling it for at least a decade. It is, in part, what pushed prices up and created competition among buyers.
Even if would-be buyers obtain lending, actually buying a property has become more of a challenge.
Single-Family Rentals
Though rental rates have seen a reported decline this year, it's important to denote that these declines have been seen most frequently in apartments — particularly those in high-density cities. By contrast, demand for single-family rentals is surging. As we've reported over the past several months, this is largely due to shifting priorities from residents. We're seeing an increased value placed on things like outdoor space, the distance between neighbors, residence size, and accommodations for home offices.
Single-family rental properties, in these regards, have a significant advantage over multifamily housing.
Economic Challenges
The real estate market is hot. We know that much. However, the economic turmoil faced by many Americans this year is not without impact. We're likely to see more troubles in the housing market soon enough — including a surge of foreclosures. Between the unemployment rate and economic uncertainty in the wake of the pandemic, the financial pressures of the times will no doubt lead to an increase in demand for rental properties.
This is simply because affording a home and qualifying for a loan are likely to be more difficult in the near future. It's also unlikely that interest rates will remain so low for very long!
Real Estate Investors, Be Careful
Our economic climate, together with the state of the housing market, will no doubt create some attractive opportunities for real estate investors. But these times will not be without risk! We are in the middle of a recession and have seen that many residents of rentals are struggling financially — after all, they were disproportionately impacted by job loss this year.
For real estate investors, finding the right properties could be challenging in face of the fast-paced, high-demand markets.
This is why REI Nation is your best bet for building a successful and lasting real estate investment portfolio. We match hand-selected properties with your criteria, building a bespoke portfolio suited for your long-term investment goals. Not only that, but we have successfully maintained a 98 percent rental payment rate throughout the pandemic.
We credit our systems — systems that serve our investors and residents with excellence first.
Start building your buy-and-hold real estate portfolio today.